Turning Behind Time In Wimbledon
The legacy of Women in Wimbledon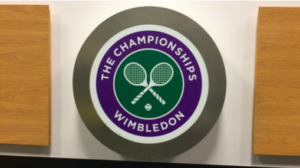 There was a tennis club just out of London in the UK in Wimbledon. They wanted to buy a grass roller but had no money. They had heard of this idea of a competition where people paid to watch matches like in cinema theatres. What if they did that?
So, to afford a grass roller Wimbledon Lawn Tennis Club started a men only competition. One seat cost 20 shillings.
21 men participated and it was a success!
They could definitely afford the roller now. But why stop this new stream of income? They decided to continue the competition. Thus my friends, Wimbledon Open was born.
Now a tube ride and a short bus trip takes you to the lawns. Over the years, the Wimbledon Club has shifted its premises.
Visiting Wimbledon is like arriving in royalty. The championship teems with elegance, tradition is the lifeline that lures us all.
If you take a tour of the grounds, it takes you through the art of court making and it's maintenance. You can oversee the courts and sit in the audience stands at Centre Court.
When the championships are underway, there is a different story to tell. The entire premises are filled with people. And all in all during the championships in June, a cream strawberry is what is the talk of the week! Strawberries and cream is the famous food that captivates everyone. Cream and strawberries are freshly made from the people living in the vicinity. The strawberries ripen in June, perfectly in time for the championships.
The Wimbledon Museum shares the Championship's complete story. The old rackets, tennis balls, advertisement's and newspaper clippings are all on display. Let me tell you what is more captivating, there is also a display for the sport's attire that Wimbledon has seen through the ages.
In 1884, Wimbledon open its doors to female players. It is also to year that they introduced the men's doubles.
In this year, you can see how ego goes beyond money. Instead of 20 shillings for tickets, as was the normal ticket cost, the club sold tickets for 10 shillings for women's matches. Preposterous indeed! Read more about Women In Wimbledon …