My Favourite Artefact in the India and the World Exhibit
230 objects are a lot to see, here is one hand picked for you 
Christmas vacations are around the corner and so is the weekend. What are your plans?
If you are in Mumbai, you must visit the CSMVS Museum for the India and the World Exhibit.
India and the World exhibition is out of this world. Even if you are not a history fanatic, you are definitely going to go 'Ah bon!'
There are about 230 objects on display so it's difficult to give justice to all the artefacts. Let us break it down for you. Which artefact is definitely worth the time?
Let me introduce you to my favourite artefact and believe me, it is mind blowing.
From a person who has visited India and the World at least three times (clearing throat) I can tell what needs to be looked at.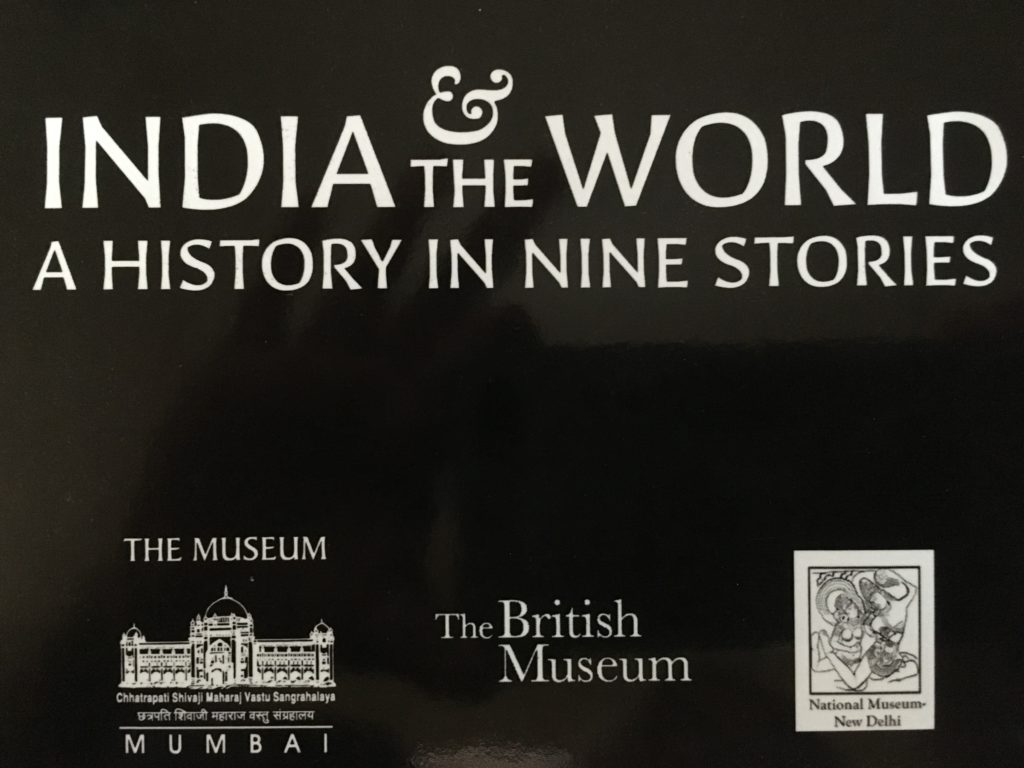 When you enter inside and soak in the cool air and the special lightning, you'll feel like you've stepped back in time. About 230 objects await you.
Take a look at the hand axes, something that's extremely crucial.
Walk on further, take the U turn and step into the Harappan world. Here you'll find thought provoking pieces of history. What meets the eyes might seem mundane to you but do realise, these have been done thousands of years ago, with no tools.
Take a look at the stamps, seals, coins, weights and measures…. hold up. You just missed the best artefact.
Take a step or two back and look again.
Yes, you almost missed that pea sized bull.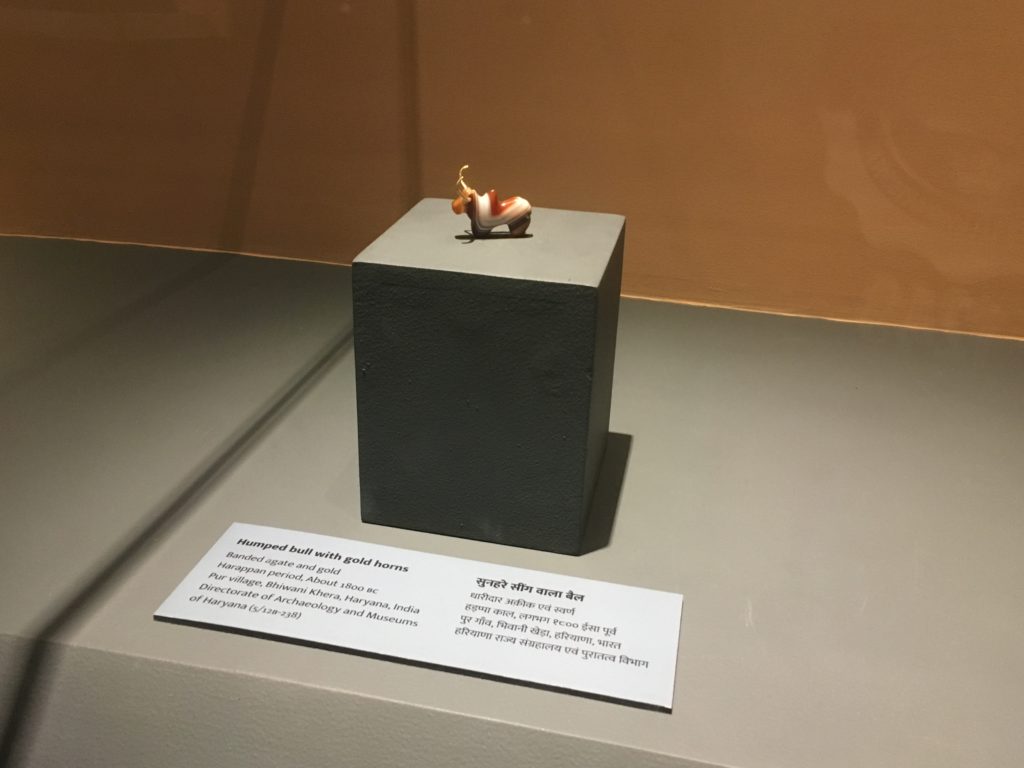 Friends, this is THE BEST historic artefact I've laid my eyes on in this exhibit.
Observe its interesting shape and the gold horns.
——————————-
Read more about the India and the World Exhibit
——————————-
This is an item that might be a part of your showcase at home. Only that this one is made about 4000 years ago.
The bull also represents something more.
First of all the bull is rather cute and as you can see, its also pretty accurate.
This banded agate bull was found in the Pur Village, Bhiwani Khera in Haryana. The Harappan Civilisation once flourished there.
Dating the bull can take you back to the 1800 BC. It is approximately from that time.
However, this tiny piece of history is more telling than you can see at first sight.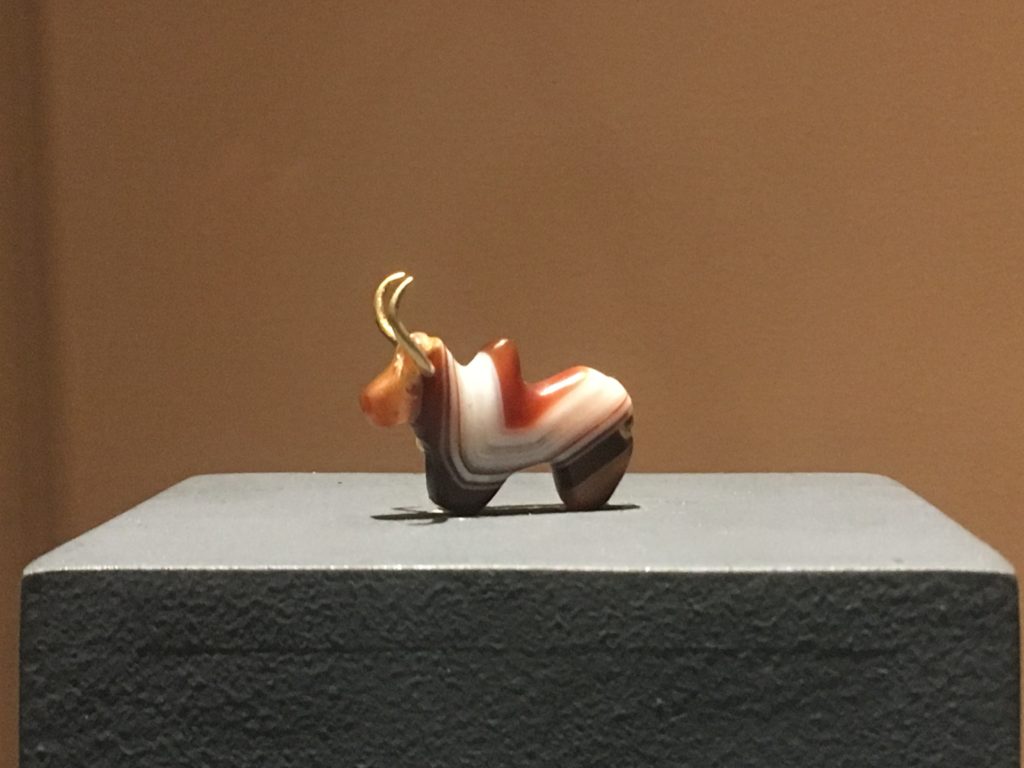 Back in 1800 BC, travelling as a means to reach new civilisations had picked up. Back then people were more tolerant and accepted new ideas. These cultures assimilated and settled with the people.
This Humped Bull is a manifestation of this idea.
In 1800 BC, banded agate was found in Maharashtra and Gujarat. In order to make such an exquisite piece, they would have had to bring a bigger chuck of banded agate to Haryana.
How did they make this bull?
That's a rather obvious question.
I asked this to the Co-curator of India and the World, JD Hill.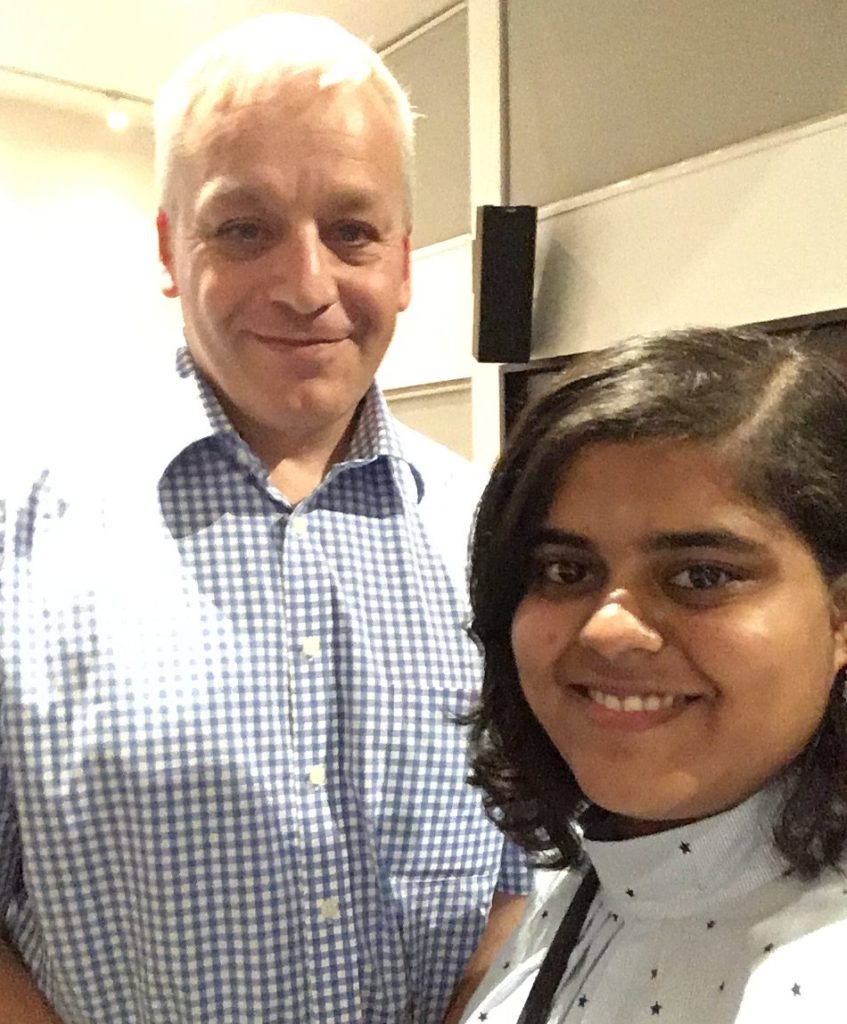 He explained that the artisan would have used a bigger stone. He would have chipped it, imagining the artefact he wanted to create. Working from all the sides, the artisan would reach the centre. Now was the time to shape the bull.
Further chipping it into to a more detailed shape, the artisan moulded the outline he wanted to create.
Using leather or similar material, he would then have to rub it against the banded agate.
Over time and with tedious work, the bull would have taken shape. If you observe closely, this tiny artefact is not rough but well polished. That would have taken tremendous patience and work.
The golden horns would then be attached. Unfortunately I don't know how they did that: a question I'll get an answer for you shortly.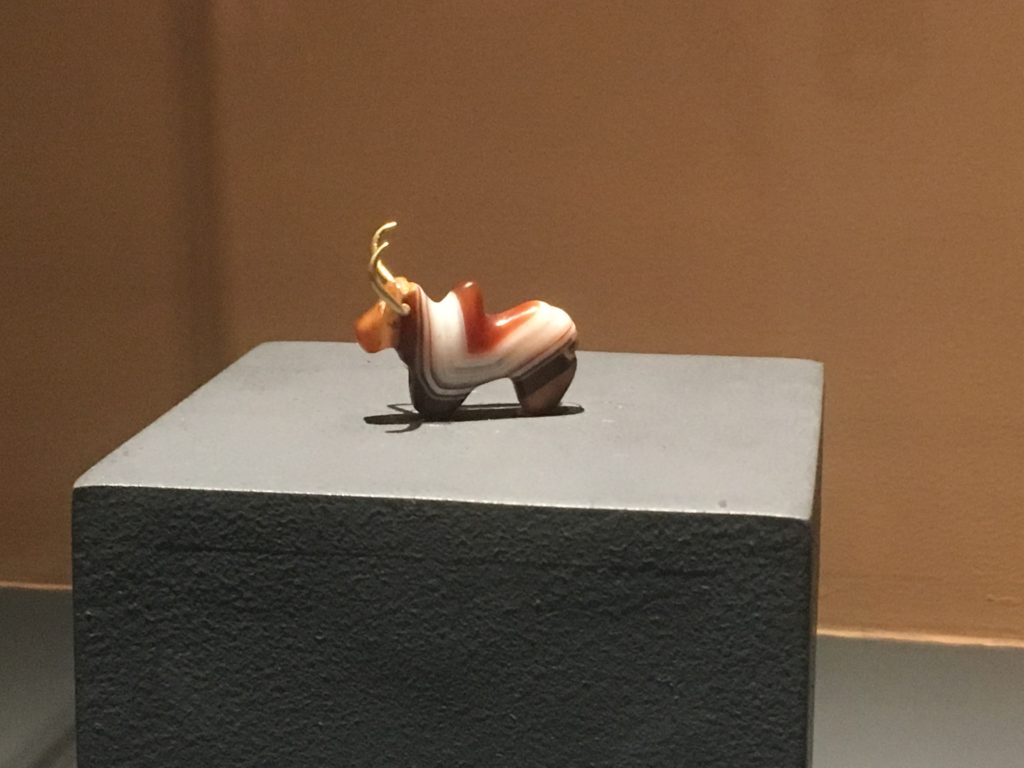 This fashion of adding golden horns comes form contemporary ancient cultures typically West Asia. This is how cultures travelled along with the people and mixed in with the locals too.
What does the Humped Banded Agate Bull tell us then?
Well for one, we know that people were also a whole lot more patient back then:)
It also tells us that the world was way more globalised 4000 years ago than we give credit for.  People exchanged ideas, culture and craft, moulded it into their lives and created something beautiful.
Have you already been to the exhibit? Which is your favourite artefact? Comment below to let me know.
———————————–
Get more pictures about this exhibition. Type in your email here and get the link immediately.