Highnoon in the Raj- Part 1
Franz Ferdinand's World Tour, 1892-93: Sri Lanka and India
On 28 June 1914 while visiting Sarajevo the Archduke and heir to the Austro-Hungarian throne Franz Ferdinand and his wife Sophie were assassinated, sparking off the fuse that would light the world ablaze in the first world war. Due of this event his name lives in infamy, but much of his life has been forgotten.
In his own life one episode of great international sensation was his world tour in which upon his coming of age he traveled abroad; customary for European princes at that time. His journal provides us with one of the most detailed accounts of India in the 19th century, its places people, beliefs, history, culture, society and more.
He departed on 12 December 1892 via a train from Vienna to the port of Trieste in the Adriatic Sea. From Trieste he traveled to Greece and the Isle of Crete, to Egypt and through the Suez Canal to Aden in South Arabia. He crossed the Arabian Sea where he reached Ceylon on 5 January 1893. Shrouds of mist covered the horizon as Franz's ship the SMS Kaiserin Elisabeth approached Colombo where many Sinhalese came out in boats to greet him.
Sri Lanka
While in Ceylon (Sri Lanka) he admired British infrastructure, the climate and particularly museums which displayed a variety of indigenous history and culture and ethnographic studies. While in Colombo he remarked
"The drive in this warm tropical heat was exquisite. The stars were twinkling through the palm groves, bats flew above our heads, and countless luminous fireflies soared above like a canopy of light. Enchanted but also truly tired we retired to our cabins."
The next day he begins by recounting a local story
"There is an old tale that Ceylon had once been the paradise of Adam and Eve. If that is true our ancestors had enjoyed a truly heavenly place. The island is blessed with wonders of tropical natures and a richness that taunts all possible description."
He was truly in love with the island and from Colombo proceeded to the ancient capital of Sri Lankan Kings Kandy via rail.
While abroad he took in the tropical sights of the islands many groves and plantations. They saw Buffalo ranchers which Franz likened to 'cowboys' and awed at the blue mountains and deep jungle valleys as they climbed further up Ceylon's mountainous terrain.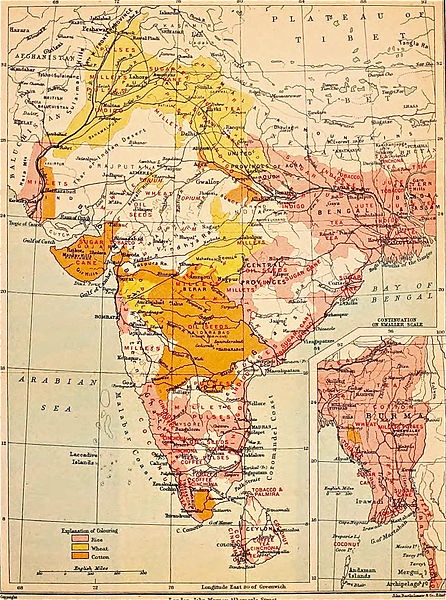 The Sri Lankan Culture
Arriving in Kandy they were well received with an honour guard and festivities. Thousands gathered to meet the Archduke, both European and Sinhalese alike. While in Kandy he visited the Royal palace, governor's house, royal botanical gardens and the Temple of the Sacred Tooth; an important shrine and buddhist pilgrimage site.
He later participated in a religious procession which he likened to an "Arabian nights fairy tale." In the procession were majestic elephants richly ornamented, gems of gold, fantastic dances, colour and magic display of lights. Following this they partook in a hunting expedition into the interior for 5 days, making camp at Kalawewa.
What is remarkable, besides the archdukes admiration for the island and the depth he goes into detail, is the amount of knowledge he both knew and acquires about the island. He gives us great insight into both Ceylon in the late 19th century and its history and culture both under British rule and before.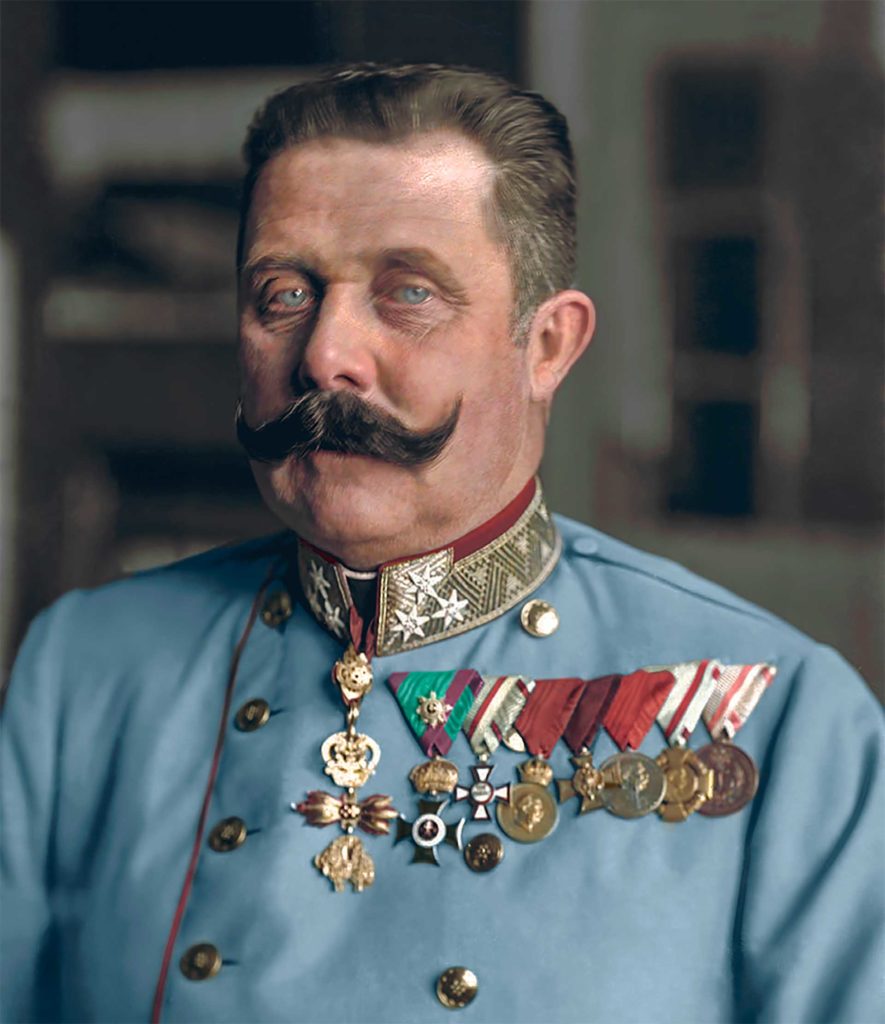 The Journey From Sri Lanka to India
Departing Ceylon on 13 January 1893, he left having been greatly impressed noting in his journal
"It was time to leave this paradise on earth. These days in Ceylon, its majestic tropical world, hospitality and pleasures will live on in our memories forever. Not the angel in gleaming armour and a flaming sword who sent Adam out of the paradise made us depart, but like our forebears we left saddened by its fleeting sight."
Crossing the sea between India and Sri Lanka he mentions an old Indian story
"According to a myth the god Rama forced the sea god to create a connection between the island and India in order to recover Sita which had been kidnapped and brought to Ceylon by Ravana. The sea god put stone upon stone until India and Ceylon were connected by a dam over which Rama and his army of humans and monkeys marched."
After two days at sea, Franz recorded in his journal on 17 January
"A thick fog covered the sea during the morning. When the veil lifted the profile of Bombay and the surrounding mountains became visible."
They had arrived in the British Raj.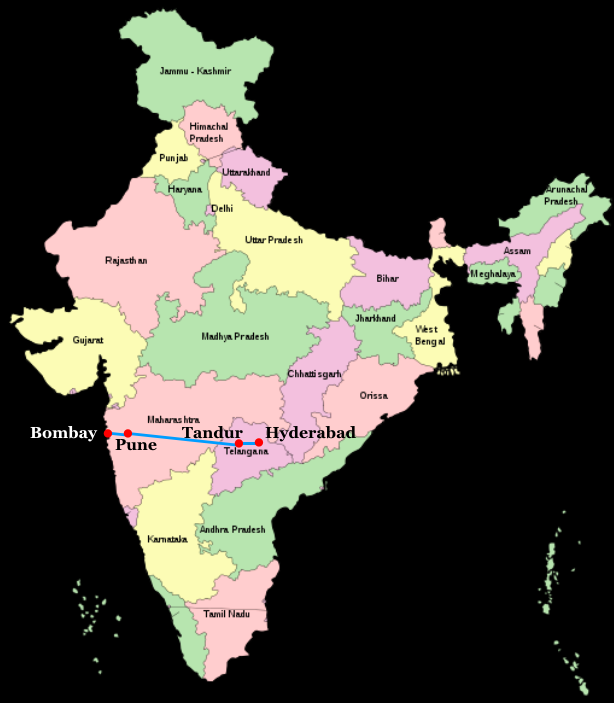 Bombay
They crossed the city in a grand procession as crowds cheered, waved and welcomed them warmly. He goes into great detail about the appearance and attire of the city's population: Hindu, Muslim and Parsi and how even those of lower caste took great care in dressing and presenting themselves.
He recounts the history of the city, famous monuments and beliefs of its people, but he seems to have developed a negative opinion about the city when he witnessed two funeral ceremonies: one in which a body was ceremonial eaten by birds (Zoroastrian practice) and another of a Hindu cremation.
Nevertheless his opinion about the city was someone bettered by a visit to a local museum. He admired the architecture and was taken aback by the hospitality of its people "The courtesy of all natives towards Europeans was that they always approached with friendliness."
He continues to tell an amazing amount of knowledge about the people and their beliefs as if he was all knowing. And to great interest did he describe Bombay as a very metropolitan place, bustling with trade and traffic – much like today. Before departing for Poona on 20 January 1893, he was invited to a large Gala dinner where he was entertained by singers.
——————————
Origins of the British Empire: Did the British want to be Colonists?
—————————–
Tandur, Telangana
Having been hosted by the English and after a shopping trip in Bombay he left via rail across the Western Ghats and Poona to Tandur (a town in Telangana) where he was due to meet with a hunting party of the Nizam.
In a brief stop at Wadi he admired the Nizam's guards who came to greet him noting they were "beautiful with twirled moustaches and sideburns." From Wadi he continued to Tandur, a journey that took some 22 hours during which he noted that "Everywhere are destroyed forts and other fortifications. These ruins are monuments to the time when Rajas and Princes were living in constant feud among themselves. Also there are Portuguese forts with round corner towers and crenellated walls still standing."
After arriving he was greeted by several of the Nizams servants, who brought him in a large golden carriage to Tandur. There a large tent city with the finest of luxuries had been erected and elephants and Arabian horses awaited him for the hunting trip. For two days Franz hunted at Tandur, killing many birds and tracking a tiger. Although failing to kill the tiger, Franz greatly enjoyed the accommodations of the Nizam and the tent city.
—————————-
The Unknown Story of the Princely States of India
—————————
Hyderabad
On 24 January he arrived in Hyderabad to one of the grandest ceremonies the Raj had to offer, bested only by perhaps the Delhi Durbar. But as he recounts in his diary
"Today is my sisters wedding day! With feelings of innermost love I thought about her in this decisive step in her life for not even the dazzling festivities of the Nizam could prevent my mind flying away from his court towards home."
His arrival was one of marvel as he noted the breathtaking beauty of the city. Greeted personally by the Nizam Mahbub Ali Khan, Asah Jan VI. Franz goes into detail about his personal character: he was of small stature, of four years younger than him, he always wore European dress and adopted European customs according to his style.
Soldiers and cavalry lined the way to the Basheer Bagh palace where he was to be accommodated, Franz was very impressed. After dining with the Nizam they rode an elephant through the city, where Franz noted how picturesque it was with the crowds of many vibrant coloured turbans.
While in Hyderabad he attended several more grand dinners, one such where a cake was served "once cut, brightly coloured birds flew out, as a sort of oriental joke that was quite amusing." He attended an elephant and cavalry race, went on a hunting excursion with the Nizam and Franz took a particular liking to the Basheer Bagh Palace which had no less than 10 clocks in every room.
Before leaving the city Franz would remark
"The days in Hyderabad were transformed by the hospitable Nizam's gesture into a wonderland of an Indian fairy tale with unexpected luxurious magnificence out of the deep sleep to be displayed before me in enchanting glory and linked to my lifespan by magic!"
Franz Ferdinand was amazed by India- a country that cannot to sized up in one word. From Hyderabad, Franz travelled  North and uncovered more experiences from this treasured land. Stay tuned for Franz's travels to Central India, the Madhya Pradesh region and north up to the majestic Himalayas in the second of three parts of Highnoon in the Raj series.
Highnoon in the Raj series are written by Gerald Kuchyt. Gerald loves to read, write and delve into Indian history and the country's relationship with the rest of the world. You can find him on Instagram, where he posts interesting content on Prussia, the Russian Tsars and old photographs. Follow him here-
What did you think about the 'Highnoon in the Raj'? Comment below
Share this post with your friends as well-
Franz Ferdinand visited India and adored it. He has written about this amazing land. Explore Ferdinand's travels in #IncredibleIndia www.giglee.in/highnoon-in-the-raj-1
Click To Tweet