Highnoon In The Raj- Part 2
This is the second part of the three part series written by Gerald Kuchyt. Read the first part here
Franz Ferdinand had been to Ceylon where he was mesmerised by the people and the culture. From there he journeyed to the busy city of Bombay. He wrote about his first impression of Bombay-
"A thick fog covered the sea during the morning. When the veil lifted the profile of Bombay and the surrounding mountains became visible."
He was again taken up by the people and the culture in this vast country under the British Raj- Hindustan.
From Bombay, he ventured into south Indian cities of Tadur (Telangana) and Hyderabad.
In this article, we'll journey along with Franz Ferdinand to the central and north-eastern part of the subcontinent.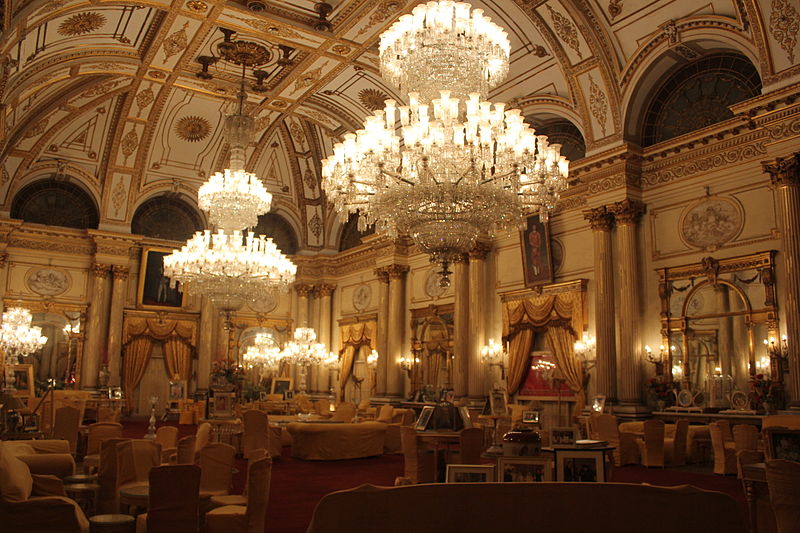 The Journey Continues: Gwalior
From Hyderabad they traveled by train into Central India: Sikanderaba, Jhansi and Gwalior where they were met by unusual snowfall, which he noted that not even the oldest of people from Gwalior could remember.
Similarly like in Hyderabad, they were very impressed with the city and hospitality of the local ruler. The architecture however was more European.
During their stay they visited some of the cities many historical sites including the Jai Vilas Mahal and Gwalior Fort where Franz wrote one of his most memorable entries
"Glowing in the red light of the setting sun turns the view of Man Singh's palace, one of the architectural jewels of India, into an extraordinary unforgettable experience. One believes to live in old times where mighty kings lived here, surrounded by their glittering court entourage and thousands of slaves; where riders and colourful processions ascended the hill and royal feasts were filled with plenty of the sounds of war."
After hunting in Gwalior and taking in the sights, the party proceeded to Calcutta by train and while en route they visited the ancient Mughal cities of Patna and Mirsapur.

Calcutta
They arrived in Calcutta on 1 February 1893 and were greeted by Lord Lansdowne, the lieutenant governor and their adjutants. At the station he recounts
"Both inside the brightly coloured station and outside stood an honour guard company, while the lifeguards, all Indians over six feet tall mounted on gorgeous Australian horses and a squadron of cavalry escorted us in a ceremonial carriage to the government house, troops lining the way, namely the 6th and 16th Bengal Infantry."
Touring the city however was less glamorous as Calcutta was more dirty and crowded then other place they had visited.
One memorable moment was a dinner given by a Brahmin who composed a special melody for the archduke which read "May the guardians of our world always protect you, Franz Ferdinand! May Fama which holds your grace dear due to your virtues always embrace you! May victory and luck never part from your side! And May Brahma, Mahadeva and Vishnu spill their blessings over you!"
Franz enjoyed it very much as did he the procession, dances and other songs that followed. He was further impressed when his host the Raja showed him his private and valuable collection of instruments from all of India; some of which he sent to be displayed in Vienna. Franz notes
"in addition to his instruments were his walls covered with a collection of membership and honour diplomas of musical associations and societies from all parts of the world which he is very proud of. He also had displayed on altars objects worn by his ancestors, a Hindu piety that very much amazed me. At the end of festivities I thanked him very much to which he decorated us according to Indian manner with wreaths and gilded betel leaves."
Venturing further into the city he traveled to the famous temple of Kalighat, where human sacrifices were once rumoured to have taken place in honour of the Hindu goddess Kali.
The highlight of his stay was by far the largest dinner he attended, a 2000 person feast with people from across the subcontinent dressed very elaborately and adorned with more jewels than one might see in a lifetime.
On 5 February he visited the Holy Rosary Cathedral and a nearby jesuit college before departing the city for Bengal.
—————————–
More of Incredible India- St Cajetan Church
—————————-
Enchanting Himalayas
Traveling further north they reached the foothills of Himalayas near Darjeeling where Franz recorded
"On this audacious adventure we drove up the Himalaya, the highest mountain range on earth! Created by elementary revolutions, in nearly unreachable peaks driving towards the heavens, the Himalaya rises over the colossal mountain wall which separates the Aryans from the Mongols. Never had an enemy crossed it, timidly did they passed it by."
All along his journey he gazed at them unceasingly out of his window
"The landscape all around is truly amazing. Mighty mountain, deep cut valleys, boundless abysses and vegetation which makes one think of that on Ceylon but even higher, more lofty and beautiful."

Darjeeling in 1870
"The landscape all around is truly amazing. Mighty mountain, deep cut valleys, boundless abysses and vegetation which makes one think of that on Ceylon but even higher, more lofty and beautiful." -Franz Ferdinand on…
Click To Tweet
North Eastern India
From time to time they stopped at stations to refill water for the locomotive where they met with locals who came and offered beautiful gifts including sharply polished daggers.
He notes the influence of Tibet and Sikkim, the blending of Oriental cultures and people which has given the region its unique identity. It had many similarities to India but was different, an example he gives was their music and dance
"the dancing was much more intense, wild, adapted to the character of a rebellious mountain tribe, accompanied by a howling war cry."
Departing by his train, he took in the sights while at Darjeeling.
"A wall of fog as if grown out of the valleys lies just up to the throning peaks which emerge out of the clouds. In olympic calm, bloom and decay of peoples these ephemeral being in the aeons of existence. A feeling of helplessness overcame me in view of nature at such a grand scale that even the most hard headed person has to bow in humility."
Leaving on 8 February he wrote
"What joy overcame us on this audacious drive! Nothing inhibited the full view upon the sea of green mountains, peaks, valleys and gorges over which we seemed to pass in the air as if we were swimming in ether, flooded by the golden breeze of the sinking sun, saying good-bye with its wonderful last rays."
From here Franz Ferdinand explored more places in India, what most believe to be the most famous historical city in India- Agra. Read about his travels in Benares, Agra and Rajasthan in the last of the three part series of Highnoon in the Raj.
Highnoon in the Raj series are written by Gerald Kuchyt. Gerald loves to read, write and delve into Indian history and the country's relationship with the rest of the world. You can find him on Instagram, where he posts interesting content on Prussia, the Russian Tsars and old photographs. Follow him here-
If you liked the 'Highnoon in the Raj Part 2' share it with your friends on social media
Click To Tweet
How Much History Do You Know?
Find out with this quiz- Take the Quiz 
No copyright infringement is intended