How Forts in Maharashtra Live Through Stories
Stories that make Maharashtrian Forts Special
Chhatrapati Shivaji Maharaj is a national hero in India and a much respected figure in the state of Maharashtra.
The story of Shivaji Maharaj is one of the most common legends that most Maharashtrians grow up with. In fact, the story of Shivaji Maharaj is an inspiration to anyone who wants to learn from it.
Many universities and management books have recently begun teaching leadership and management styles of this great man.
Since I'm born and raised in Maharashtra, the wind of Shivaji's great victories didn't evade my ears. It was this fascination that led me to love history as a subject.
For those of you, who don't know about Shivaji Maharaj you can read my article about him (link down below) but to ease your reading, I have written a gist down below.
————————
To understand 'How Forts in Maharashtra Live Through Stories'
Read about Shivaji Maharaj here
————————
The Legend of Shivaji
Shivaji was born in 1630 to Shahaji and Jijabai. In the early 17th century, invaders like the The Mughals, Adilshahi and Nizamshahi ruled over most of the Indian subcontinent. Needless to say, these three dynasties pitched locals against locals, ransacked villages, abused women, and plundered temples.
Jijabai had a mission to establish a kingdom to protect her community the Marathas, and also incorporate all those who believed in self rule. Her aim was to build a kingdom which would put an end to the horrendous atrocities of the invaders.
Ever since he was born, Jijabai inculcated the idea of Self Rule in Shivaji.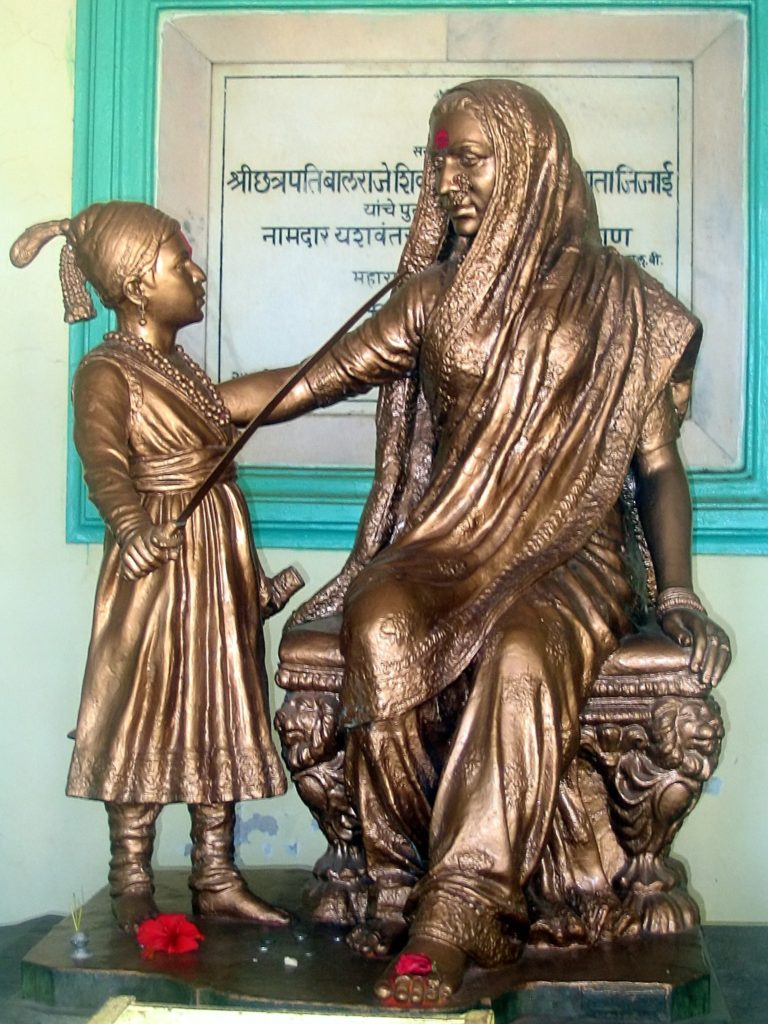 In the following few decades, Shivaji Maharaj didn't just become a Chhatrapati (King/Emperor) but also won people's hearts and loyalty.
However it wasn't by might that Shivaji Maharaj won his battles but by mere intelligence and tact. He was a firm believer in the saying, 'A pen is mightier than a sword.'
Shivaji also made use of the hilly terrain offered by the mountain range of Sahyadri which runs parallel to the western coast of Maharashtra.
The Mughals could not navigate swiftly through these terrains but Marathas were the masters of this land.
I can go on and on about the countless number of times Shivaji created terror in the eyes of the mighty Mughal emperor Aurangzeb and the emperor's futile attempts to stop Shivaji.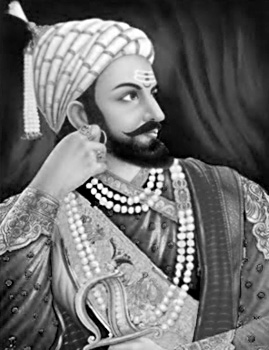 The guerrilla war (गनिमी कावा) techniques, tactful letters and the legendary stories of Shivaji's loyal supporters live through the stories we share. Each of these stories are associated with a fort that Shivaji or his Mavlas (a Marathi community of troops) won.
Before we begin, you must know that all forts in Maharashtra and in particular those which belong to Shivaji are built on mountain or hill tops. You'll find none of these forts on plateaus since such forts are difficult to protect against invaders.
The second thing you must know is that all forts in this state are in ruins, destroyed by European forces in particular the British. Since the Maratha empire was the largest and the last remaining opposition for the British rule in India, Maharashtrian forts didn't survive.
Let us begin with the fort which saw the birth of this great King.
Shivneri Fort
The Shivneri Fort was built to keep a watch on the trade that took place on the Deccan region of Maharashtra ie.Deccan Plateau.
The Yavadas of Devagiri built the Shivneri Fort. This fort was ruled over by Bahamani rulers, the Nizamshahi before it came into the hands of Maloji Bhosale, Shivaji's grandfather.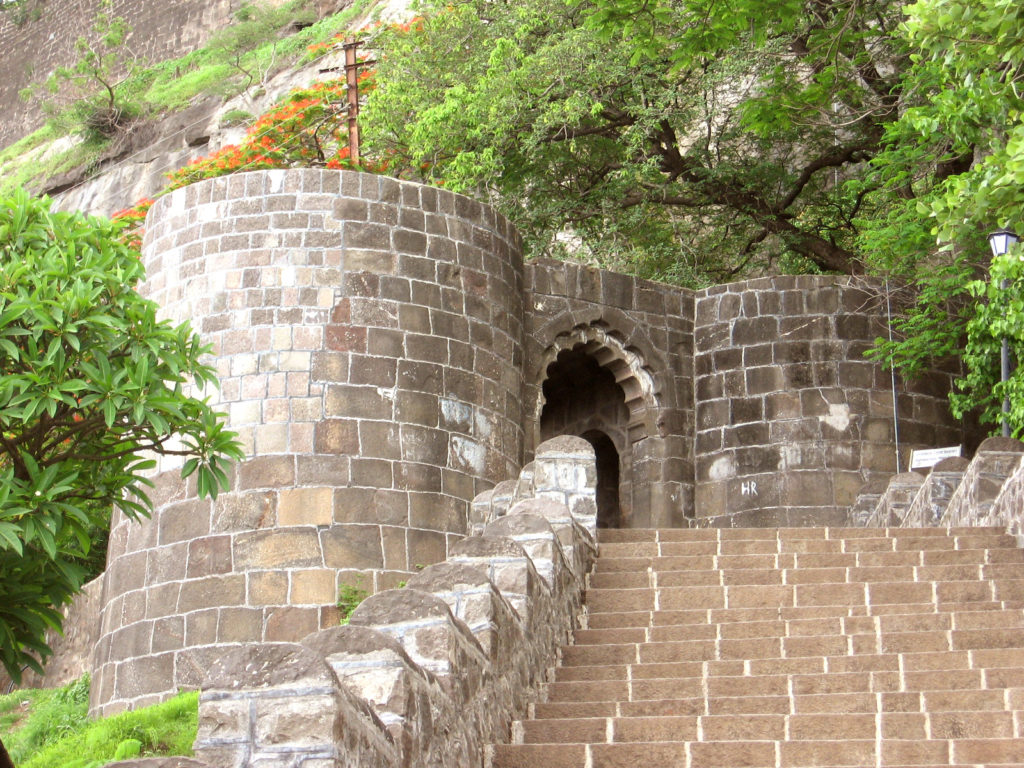 Shivneri is primarily known as the birthplace of Shivaji Maharaj today.
On the top of the fort sits a ruined Palace where Jijabai gave birth. There is a statue of Jijabai with a 10 year old Shivaji too.
The temple of Goddess Shivai is the chief temple of this fort. Shivaji was named after this Goddess.
Visitors can trek up the fort. I had been there a few years ago, when I was so fascinated with Shivaji Maharaj's history that I dragged my parents to all possible forts!
Torna Fort
Torna is one fort I haven't visited yet. It plays a vital role in the history of the Maratha empire.
In 1643, aged 16 Shivaji Maharaj won Prachandgad. It was the first fort won under the name of Swarajya. The Marathas renamed Prachandgad as Torna to mark this victory. Toran is a flower garland tied at the entrance to welcome prosperity.
Shivaji then began fortifying Torna when he found treasure on this fort. He thought it to be an auspicious omen. The young King used this treasure built another fort called Rajgad.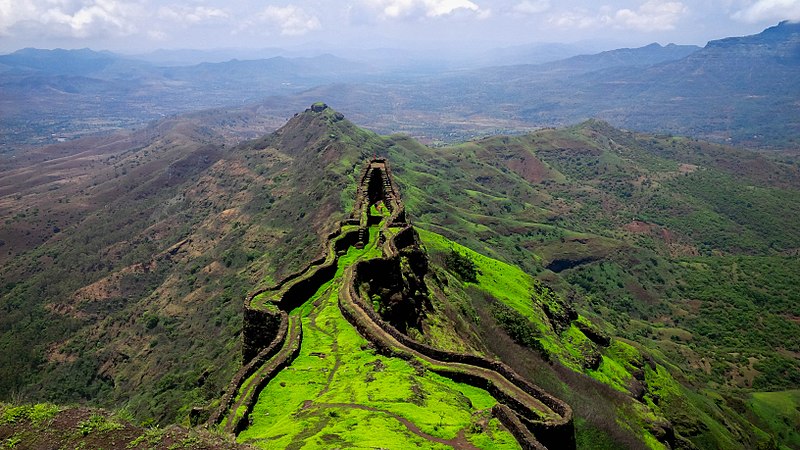 Pratapgad Fort
Pratapgad is one of the most famous forts of all times because it was here that Shivaji defeated the over confident Afzalkhan.
The story goes that Shivaji had become a threat to the Adilshahi in Bijapur, Karnataka. To stop him, the Adilshah sent his best warrior, Afzalkhan. Afzalkhan was a strong and tall man who had many feathers of victory in his cap and most importantly he had killed Shivaji's brother.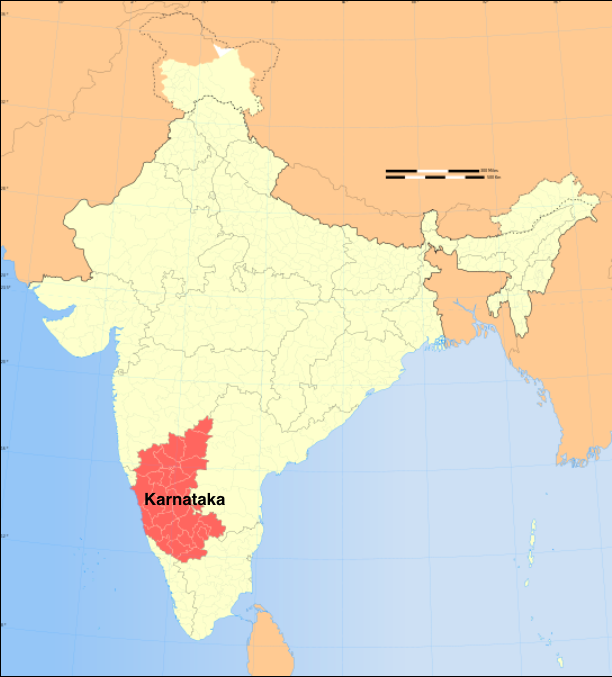 Shivaji on the other hand was short and not a very strong man.
It was obvious who was to win this game.
Shivaji on hearing that Afazlkhan was marching on this newly built Kingdom, wrote him a letter.
They decided to meet at the foothills of the Pratapgad fort as allies.
Shivaji descended the fort with a handful of his troops. The meeting was supposed to be a peaceful one.
When Shivaji and Afzalkhan met inside a Shamiyana (tent), Afzalkhan immediately took Shivaji in an embrace. However his intention was to crush the shorter man to death.
Shivaji was quick to use his Waghnaka, a device worn around the fingers with sharp claws. He ripped Afzalkhan's stomach avenging his brother and saving his kingdom.
This Shamiyana still stands at the foothills of Pratapgad but is not open to visitors. The fort though is and the Shamiyana can be seen from here.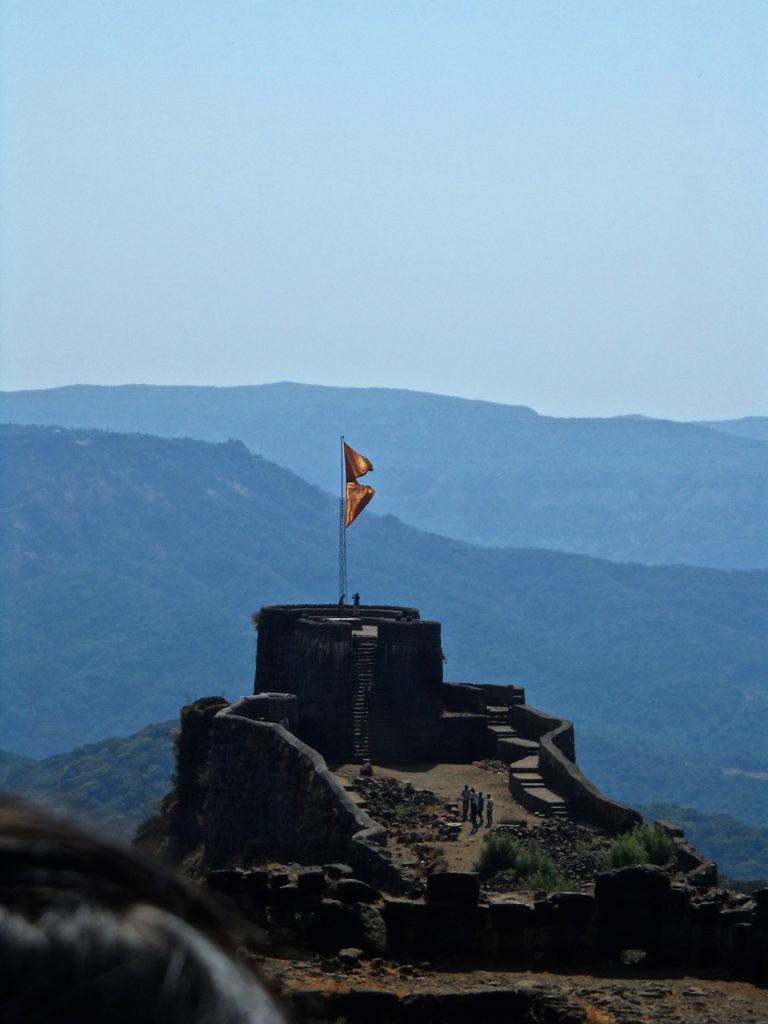 Sinhagad Fort
Sinhagad's story is one of valour.
Sinhagad was formerly called Kondhana.
Shivaji wanted to capture this fort and was thinking about it when Tanaji Malusare approached him with an invite for this son Raiba's wedding.
When Shivaji appeared in deep thought, Tanaji probed the King asking what the matter was.
When he heard of the King's intend, Tanaji asked to march on the fort himself. Shivaji refused on the grounds of Raiba's wedding when Tanaji famously said,"आधी लगीन कोंढाण्याचे मग लगीन रायबाचे" (literally translates to First let the marriage of Kondhana take place and then my Raiba's).
Tanaji Malusare then took help from a Monitor Lizard (Ghorpad) and climbed up from the most difficult and steep side of the fort.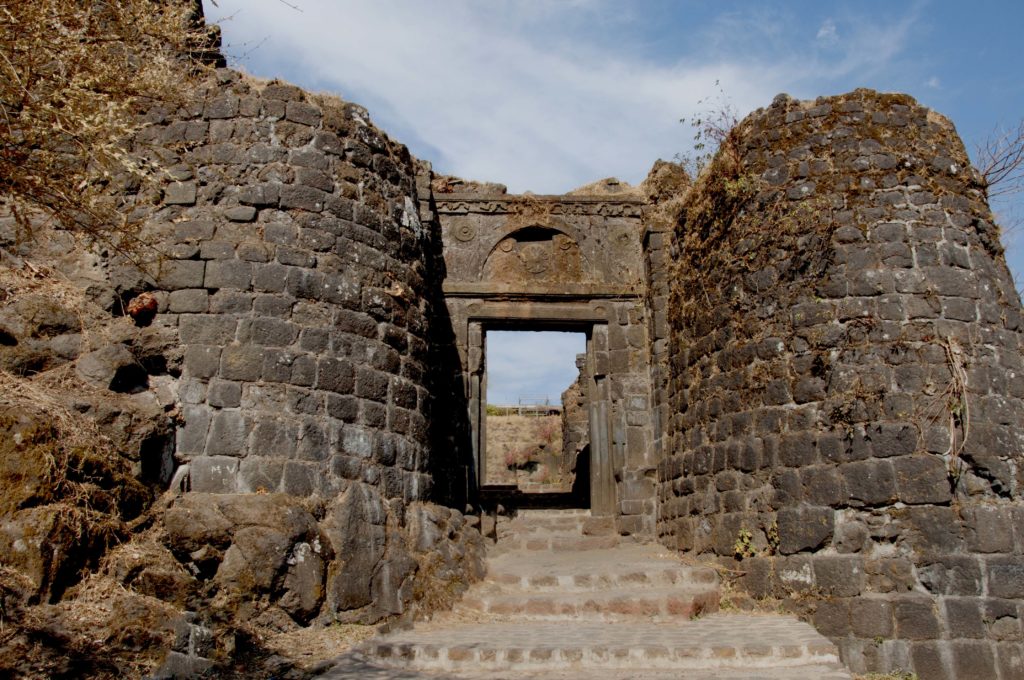 At the dark of night, battle ensued on the fort. Tanaji fought valiantly but the Mughal Army outnumbered him. When his troops began to retreat, he cut off the ropes and made them fight like true soldiers of the Maratha army.
Unfortunately, Tanaji died in battle but not before he won the fort.
When news reached Shivaji he said, "गड आला पण सिंह गेला" (The Fort is won but the Lion lost.)
He renamed Kondhana, Sinhagad (Lion's fort) after Tanaji.
That was the story of Shivneri, Torna, Pratapgad and Sinhagad. If you liked this article, I'd like to write another one next week on the remaining three important forts of Panhala, Sindhudurg and Raigad. They each represent a story of loyalty and valour, of the birth of Navy in India and the capital of the Maratha empire.
Comment a 'Yes' below if you want one more article like 'How Forts in Maharashtra Live Through Stories'! Would you also like a more elaborate article on each of these forts? Comment a 'Yup, I'd like to know more' down below too!
———————————-
If you are enjoying 'How Forts in Maharashtra Live Through Stories'
You can read about How I Conquered the Unconquerable Daulatabad Fort
———————————-