Gone With The Times
To make Mumbai, we have wiped out the old Bombay leaving behind only the names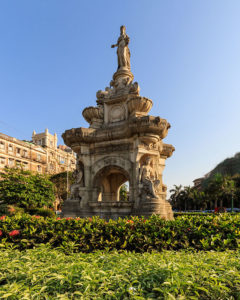 Hello Mumbaikar, how long have you been staying in Mumbai? If you are a former habitant of this city, or wether you just left it behind, few names like Churchgate, Marine Lines, Jacob Circle, Elphinstone Circle are always at the tip of your tongue.
You definitely must have visited these places several times. Yet have you any clue about what these names mean? 
We consider Mumbai formerly Bombay, as a relatively new city and despite that, in the previous few decades under the British rule, the city grew to become a centre of trade and finance. It became a city that never sleeps, a metropolis which attracts people like magnets.
We often forget that in place of the tall ever expanding skyline there was once natural grass growing on the land beneath.
This grass, nature and heritage structures will explain why we have places with English or Hindi words that make no sense today.
Marine LinesIn the 19th Century, the British built Marine Battalion Lines just south to the area that is Metro Cinema today. These Battalion Lines were military establishments. Later they were converted to the Air Force department and served as residential quarters to the Air Force.

Since the time Marine Battalion Lines dotted the harbour, the word battalion was dropped and Marine Lines came to be.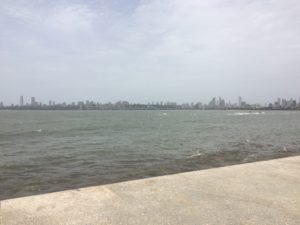 ChurchgateThere is no gate at Churchgate forget a church. So then who invented this name?

If you are a Bombay enthusiast, you'd know that the entire area of Churchgate and some parts of Colaba together form the Fort area. That is because a fort stood here long time ago till the mid 19th Century.

This fort had 3 gates. One of the gates stood right in the place of the famous Flora Fountain. Since this gate was close to the St. Thomas Cathedral locals referred to it as the Church gate. This name caught on and when the Colaba Station shut down, this new station was built near this gate and thus was christened Churchgate.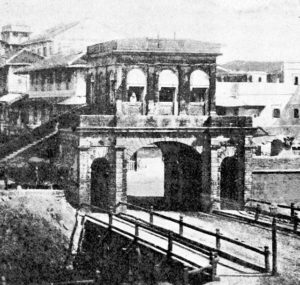 Charni RoadYou mustn't forget that despite the rapid advancements, cattle were definitely a part of Bombay transport belonging to shepherds. In 1838 a new tax was imposed that made all herdsmen pay a tax for cattle grazing. It was too costly a tax for shepherds.

In good faith Sir Jamsetjee Jeejeebhoy bought land near the Chowpatty till the Wilson College known as Thakurdwar. He let the herdsmen use this land for cattle grazing.

Did you guess? What is the word in Hindi for grazing? Charna. This area thus came to be locally called as Charna. Soon it changed to Charni and we got Charni Road.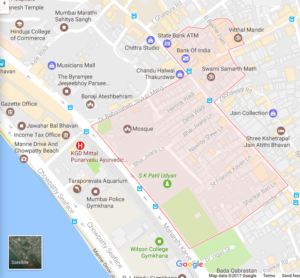 Elphinstone Circle

John Elphinstone was the 13th Lord Elphinstone and 1st Baron. He was Scottish by birth and elected in the UK parliament as a Scottish Representative. Later he became the governor of Madras followed by Governor of Bombay.

I stumbled across this information 7000 miles away on a cold day at St.Paul's Cathedral, London.

Standing near the counter sipping coffee underground one of the most famous cathedrals, I looked up to see a statue posing for passerbys. On its pedestal was written John Elphinstone, 13th Lord Elphinstone and Governor of Bombay. It was like a bulb lit in my head and things fell into place at last!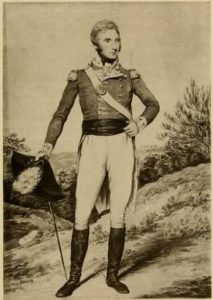 Cotton Green

This area falls on the eastern harbour line of Bombay. It is a dock area with a very quaint name reminiscent of a village. Whilst we talk about Cotton Green we must first travel south to Colaba.

Before Colaba became Colaba, there was a fort that covered the St. Thomas area called Church Gate. The extended Colaba area south of the fort was a village with green meadows. There were paths made to take a stroll in. Obviously this area was called Bombay Green. This was the 18th Century.

As the docks were near, a cotton exchange was held to the east of Bombay Green. This cotton exchange got the name Cotton Green.

As industrialisation gripped the city, the cotton exchange shifted north near the Sewri – Mazgaon area. A mint green colour building was built here and the cotton exchange started. Thus the new Cotton Green area was created.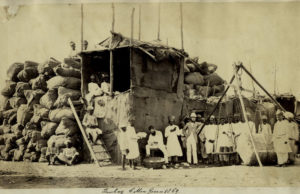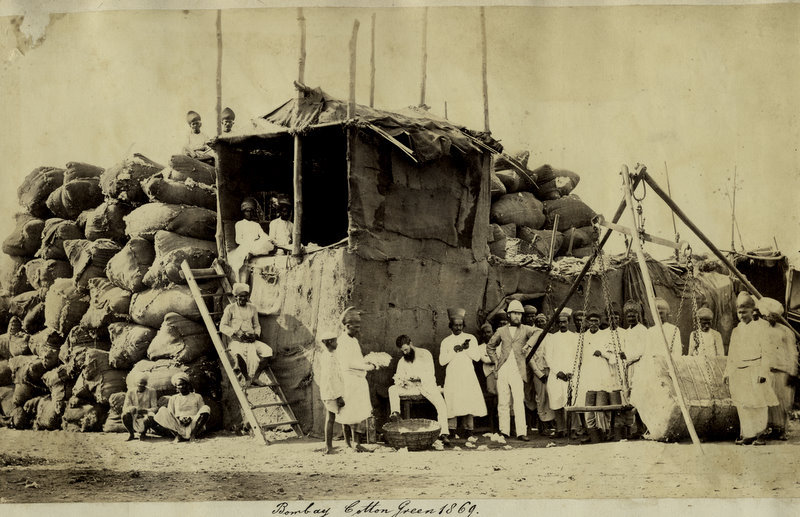 Jacob Circle

If you say you haven't heard of this place right next to Mahalaxmi you'd probably heard of Saath Rasta. This area was formerly called Jacob Circle.

Who is Jacob? Sir George Le Grand Jacob was a General in the Army. When the famous round about was built the General's daughter donated a fountain that sat in the centre of the circle. At present this fountain is either hidden from view or destroyed.

This small donation gave Jacob's name to this roundabout.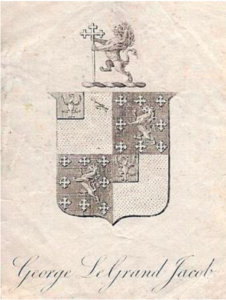 Dhobi Talao

The area near the prestigious Bombay Gymkhana and Metro Cinema is called Dhobi Talao not to be confused with Dhobi Ghat in Mahalaxmi. Talao in Marathi means lake.

It is a surprise that there is no lake in Dhobi Talao. Or is there?

A century ago, as Bombay became the place for British Troops to set camp, they needed their laundrymen. The laundrymen needed a clean water resource.

To create lakes, trenches were dug and filled. Several lakes constituted a part of this area around where the big junction now is. The hospital opposite to the cinema now stands on top of a lake!

When the government became building a subway for pedestrians under this major junction, they were surprised to find fresh water springs underneath! These springs filled the lake with fresh water and the dhobis (laundrymen) washed clothes here.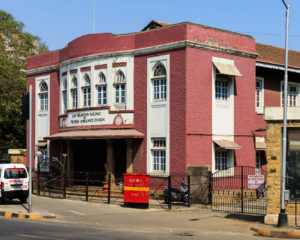 Grant Road

Robert Grant was a lawyer and politician born in India. In 1834 he became the Governor of Bombay. He held this post till his death four years later at Dapoli near Pune. Grant Road was named after him.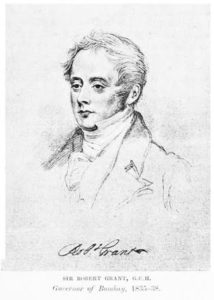 It all makes one wonder where the real city has gone. These landmarks have been destroyed beyond trace. There is not a wall left of the fort that once stood in south Bombay. As we progress towards a developed nation, we are destroying our roots and forgetting our pasts in the name of science. It is not only regretful but also disastrous.
——————
That's not the end. This is just a teaser. You can also read about New York, London and Paris in the June issue by subscribing for free here.
------------ 

Picture Curtesy- Google Images