Maharashtra's Museum On Wheels
Mumbai's favourite museum is bringing history to everyone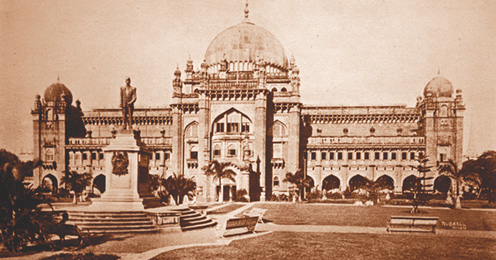 The Chhatrapati Shivaji Vastu Sanghralaya (CSMVS) in Mumbai is undoubtedly the best museum in India.
Every visitor, professor and historian is all praises for it.
They make the past come alive and curate their content in the most beautiful of galleries.
Prof. Kavita Singh in a recent lecture at the CSMVS applauded the museum for professionally managing not only the display pieces but also the behind the scenes pieces.
She is from Delhi, the capital of the country. She still was of the opinion that there is no other museum like this one in the entire country. Especially one that manages and truly cares for all the artefacts like the CSMVS.
This museum cares for all the deep storage artefacts too. Deep storage artefacts are those that have never and will never be displayed.
The museum also knows that the myriad of objects displayed and circulated in its three storeys will probably remain inaccessible to most students and adults living in the interiors. For them Harappan Civilisation, the Bronze Age will be textual matter to be memorised and forgotten.
In 2015, they came up with an amazing idea to mobilise the museum. They of course couldn't move the entire museum but they could take a part of it.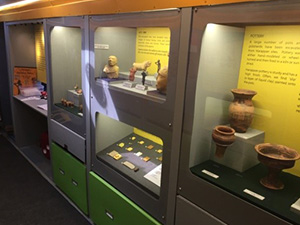 By 2016, CSMVS started a new facility called Museum On Wheels.
This museum can be booked for anyone be it students or adults. The Museum in laid out in a special bus.
This bus can travel throughout Maharashtra. Special guides travel along with it and students are taught interactively.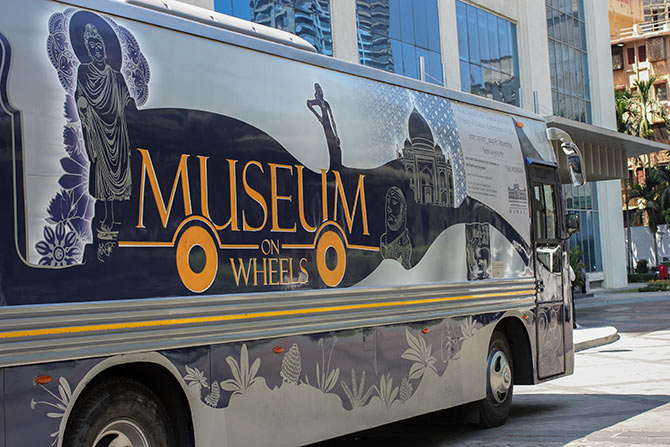 It is an air conditioned experience. The bus is well equipped like a real museum. There are display cases, information boards, audio-visuals, technological kits and digital media to share maximum information.
All the bus needs apart from funding is a place to park itself.
The Exhibits change over a span of a few months. Till date there have been 3 such exhibits on Harappa, Indian toys and the Bronze Age.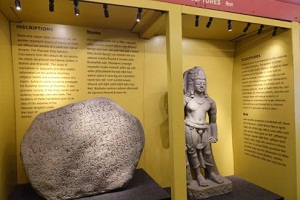 This idea is mainly for schools, colleges and NGOs which can provide students outside the major cities an experience that they haven't ever felt.
It has become a roaring success visiting 42 schools, 2 NGOs and 3 Colleges. The bus has also visited Navi Mumbai, Thane, Pune, Ratnagiri and Mumbai all situated on the Western Coast of Maharashtra.
In total, it has traversed 5,571km across Western Maharashtra!
Oh and yes, the Museum on Wheels is already pre-booked till June!
——
This article is from the May Issue. To read the whole issue, please subscribe here and get your free online copy.
——
Picture Curtesy- http://www.csmvs.in/education/mow/travelling-exhibitions.html