The Curse of Fatehpur Sikri
This beautiful city Emperor Akbar built had a tragic fate
Red sandstone on more intricately carved sandstone and in that sea of red, a peaceful white marble abode, calm and serene. That is how you could describe Fatehpur Sikri.
I visited the cities of Delhi and Agra a couple of years ago. It was one of those long awaited school trips, the best of the lot. Needless to say, we had tremendous fun. It was icing on the cake that this trip came long with a package of many historical monuments.
Amongst these plethora of historical monuments, is the city of Fatehpur Sikri. If you look at legends, the origins of Fatehpur Sikri all point to Emperor Akbar. 
The story goes that Akbar wanted a son and heir. He travelled to Sheikh Salim Chisti on foot and asked to be blessed with a son. Chisti prophesied that the King would soon have three sons. Akbar was delighted when the prophecy turned out to be true and God had blessed him with two sons. The first son he named Salim after the great Sufi saint Salim Chisti.
(If you read about the importance Mughals had for a male child moreover an heir to the Kingdom, it'll make you red like a sandstone with anger. Too much of chauvinism there. And you must know, if the King didn't father a son, his Kingdom would be passed to the next male relative and not his daughter like in the other dynasties in Europe.)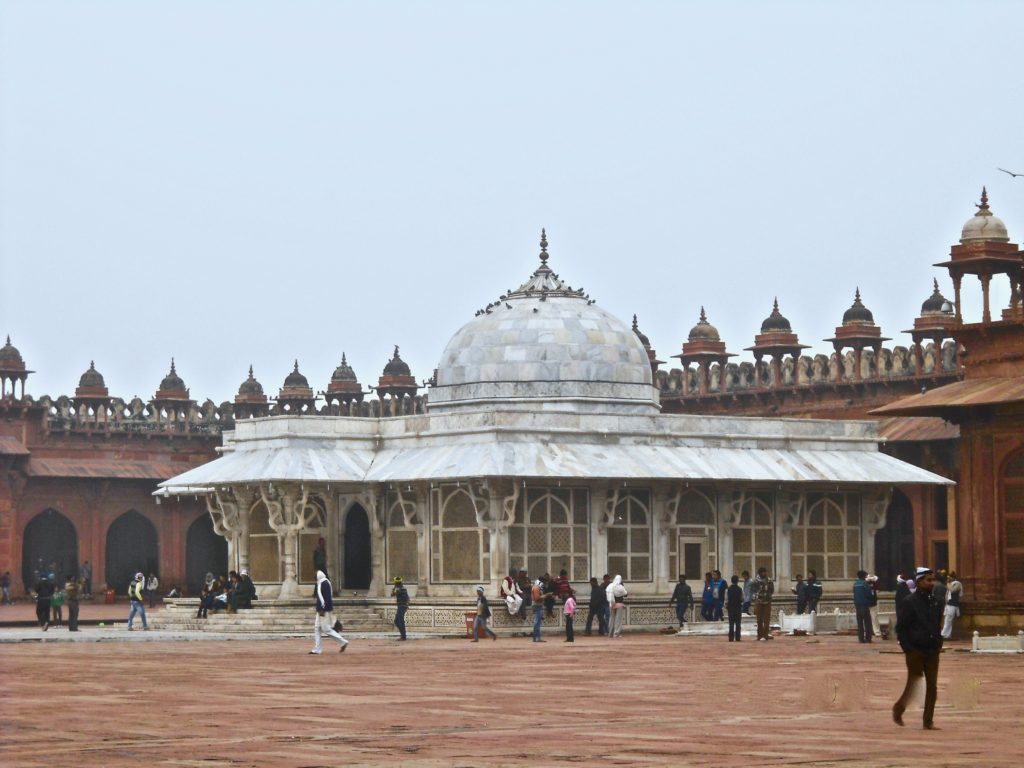 In his euphoria, Akbar decided to construct an entire city surrounding this area. It was the first planned city built by the Mughals in the Indian subcontinent. No expenses were spared. Historians believe that Akbar appointed astronomers, architects from over India and from all religions to build the best of the best. Science, art were merged together to create this incredible city of Fatehpur Sikri.
It had taken them almost 15 years to build this masterpiece. And Akbar loved it.
————————-
The Truth Behind the Princely States of India
————————
This is what legend tells you but this is not the story, at least not the entire story. Salim Chisit didn't live in the middle of nowhere. And Akbar didn't discover this place either. The start of the story of Fatehpur Sikri goes way back to the Mahabharata.
#Didyouknow the start of the story of Fatehpur Sikri goes way back to the Mahabharata www.giglee.in/the-curse-of-fatehpur-sikri
Click To Tweet
In Mahabharata, there is a mention of this area. They call it 'Saik' after the southern conquest of Sahadeva on the eve of Pandavas's Rajasuya yajna. Linguistic enthusiasts decipher that 'Saik' means land surrounded by abundant water supply. Even in the 1010 AD a few sculptures call this area 'Sekrikya' also having a similar meaning.
Even Akbar's grandfather and founder of the Mughal Empire, Babur found his way here. He built a Step Well or a Jal Mahal (Water Palace) in this area. Several years after Babur's visit this city lay here as if waiting for Akbar himself.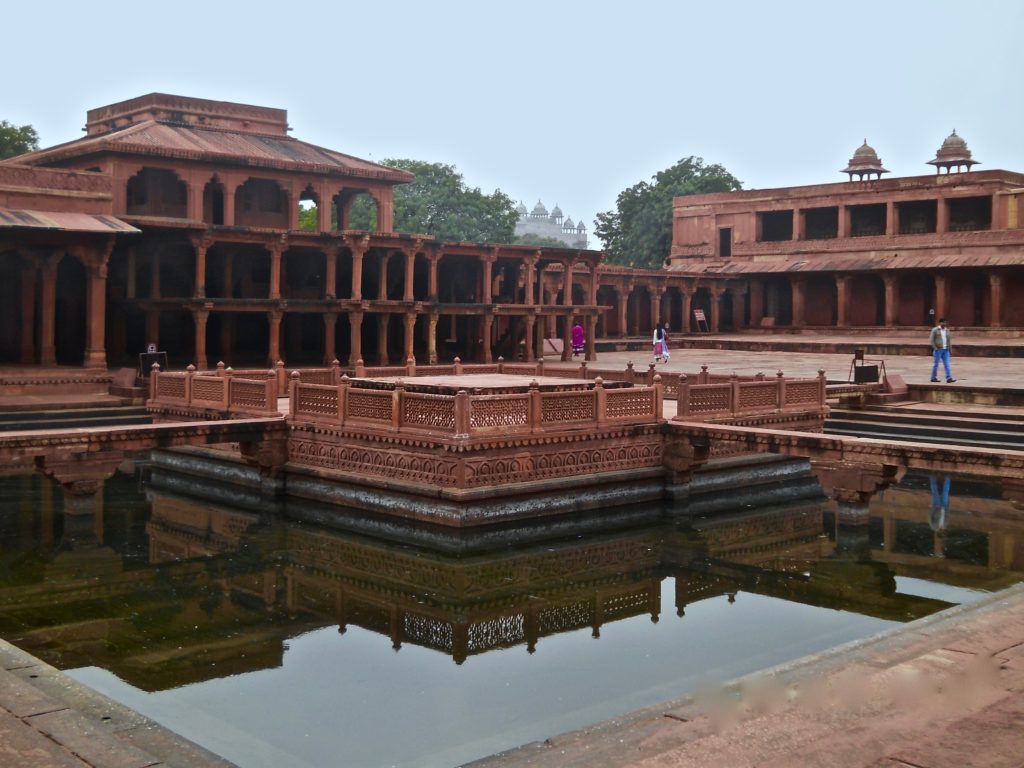 And when Akbar found this almost divine abode, he decided to built himself and his favourite wives a Palace and moved his court to Fatehpur Sikri, the city of Victory as he named it.
All was well and fine in the Mughal court, Tansen played this ragas, the people went about their day and Akbar's sons were growing up. Unfortunately, these merry times were not to last.
About 14 years after migrating to Fatehpur Sikri, the Emperor and his court had to abandon this city never to return again. What had transpired?
This story does have an answer however improbable it may seem, unlike other ghost towns in India.
——————–
Conquer the Unconquerable- Daulatabad Fort
——————-
Some logical thinkers point out that Akbar left for a military campaign to Panipat and never returned back here. That however doesn't answer the question- why did the entire court leave too?
There is a legend though that may answer questions. This legend as most legends go, has a tinge of warning, jealously and repentance.
It all starts with Zarina, a local girl who loved dancing. One fine day, the great musician of Akbar's court Tansen himself approached here with a request. He wanted her to dance for the Emperor while he played. This was what Zarina aspired for.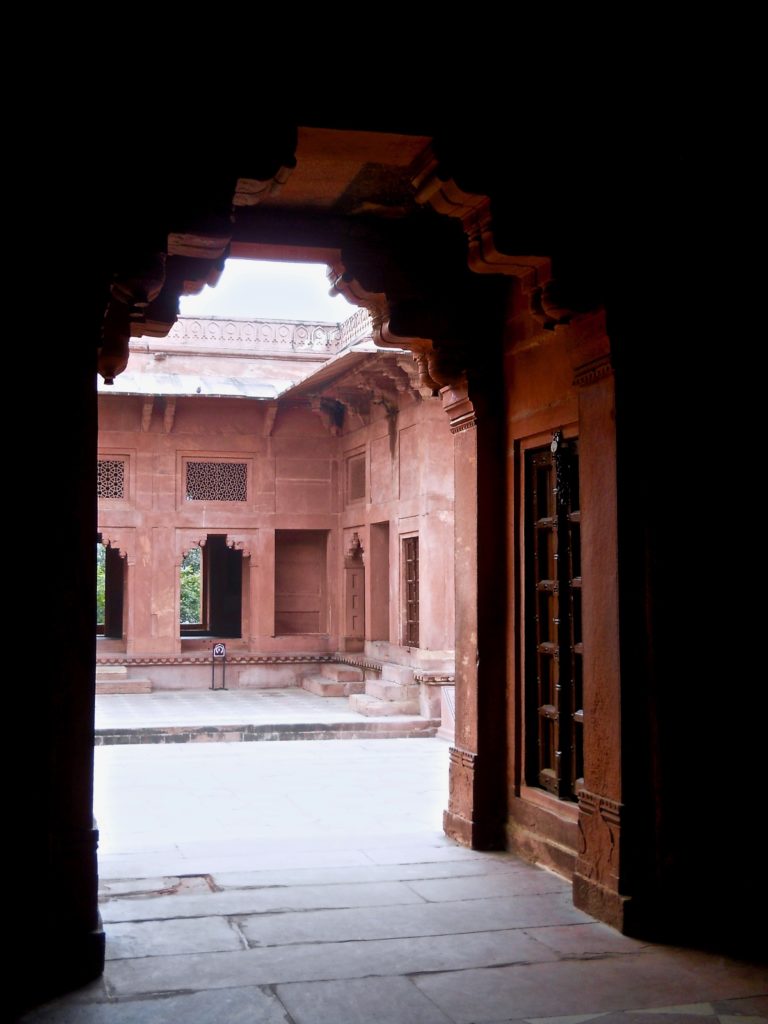 Her father though was skeptical. He warned his daughter that life at court was whole lot different from what she was used to. The lavish lifestyle was a veil under which hid the horrible form of jealously. Undeterred, Zarina assured her father that the evil jealously wouldn't touch her. She'd be careful she said.
Zarina agreed to Tansen and charmed Akbar with her talent. She soon became a favourite. Her performances were something the court would look forward to.
Jodhabai's servant Madhavi didn't like this. According to her, Zarina yielded a lot of undue attention at court.
So Madhavi hatched out a plan. One evening when Zarina was dancing, Madhavi plucked Jodhabai's favourite bangal and hid it amongst Zarina's things.
On finding the bangal missing, Queen Jodhabai approached her husband. Madhavi then played her part, she informed the Queen that the bangal was with Zarina, she had seen it with her own eyes.
Instead of confronting this fishy statement, Jodhabai asked for Zarina's things to be searched. And there lay the bangal.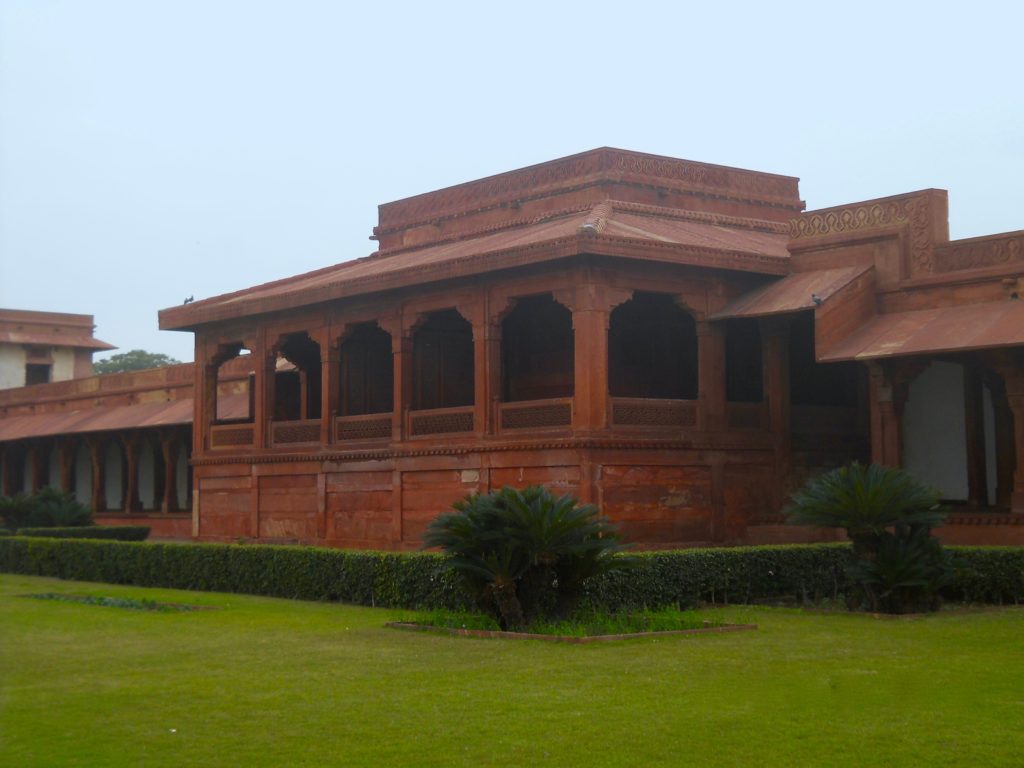 Akbar was shocked and hurt with Zarina's wrongdoing, he couldn't acquit her of her thievery. He asked for Zarina who pleaded her innocence.
She had been caught red handed according to the Emperor. Punishment was inevitable. Zarina's hands had to be cut off thus bringing her career to a halt.
The ordeal would be held next day, that night Zarina was to dance for the last time. And she did dance, a sad dance the likes of which no one had ever seen before. And that was the last of Zarina.
Next day in court when Akbar asked her to be presented, the sardar approached empty handed. They searched and searched for Zarina but she was nowhere to be found.
Just then, Zarina's father stepped ahead. The court had shattered his lovely Zarina, he said. The Emperor was too quick to judge, to mistrust without seeking for the truth. He cursed that the city of Fatehpur Sikri would soon fall in vein just as Zarina's life had been destroyed.
It was just two weeks later when it happened. This land called 'Sika' which was built on a water ridge and had a Jal Mahal ran out of water. A land filled with water for centuries soon found itself barren.
Akbar's planned city of victory couldn't serve as his Kingdom's capital from hereon. Without water, they would all die of starvation. He had to pack up and leave.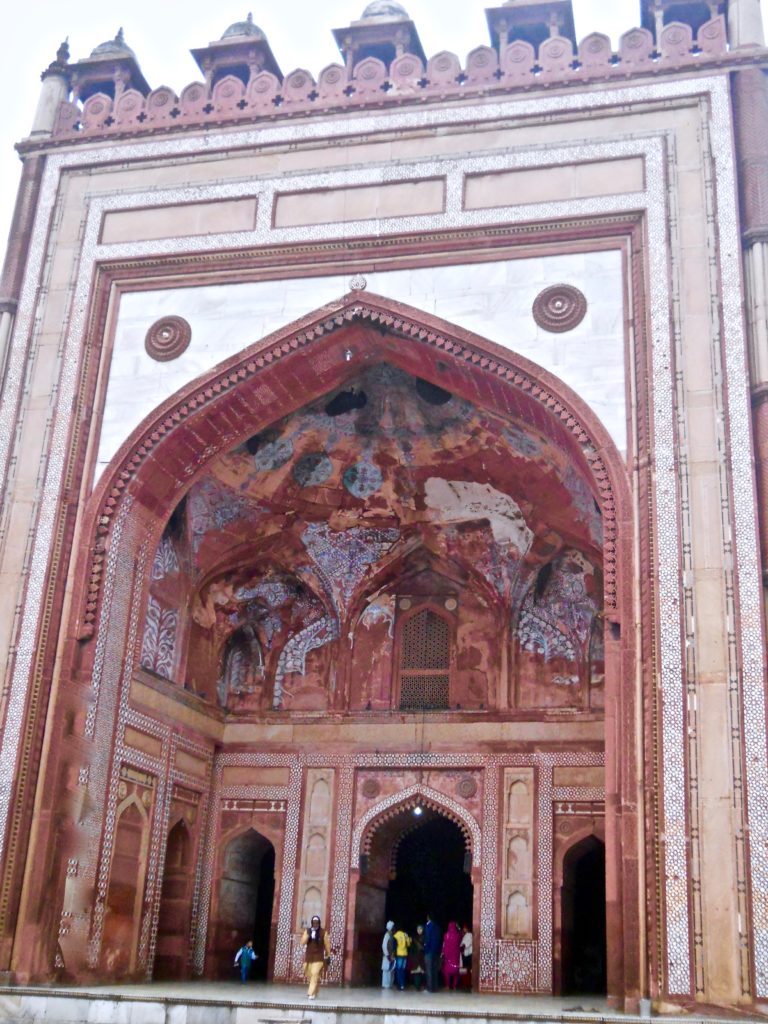 That was the fate of Fatehpur Sikri. They say this curse is still at play here today. It can only be lifted by that ghost like figure of Madhavi which can be seen standing underneath the Buland Darwaza every full moon night waiting for Zarina to offer her apology.
It took them almost 15 years to build Fatehpur Sikri #incredibleindia www.giglee.in/the-curse-of-fatehpur-sikri
Click To Tweet
And why does this story seem to be plausible?
The answer to this might be-
The land Fatehpur Sikri was built on had a water ridge
The area of Fatehpur Sikri was called 'Sika' a land with no water scarcity. This was the case even when Babur visited and built a Water palace here.
Emperor Akbar had appointed well known scholars to create this city of Victory. The water systems and other amenities used here were ahead of their times. The astronomers would have predicted a future shortage of water
And lastly it seems impractical that an area laden with water for centuries would dry up in such a short span
What do you make of it? Comment below to share your views.
Before you go, enlighten your friends too, share 'The Curse of Fatehpur Sikri' with a friend who loves to travel!
Love to #travel ? Read this story about the curse at play in Fatehpur Sikri. Joy reading for every traveller www.gigee.in/the-curse-of-fatehpur-sikri
Click To Tweet
————————–
Help me reach 1000 followers on Instagram:)) Bonus for you- breathtaking pictures and snippets of more historical places from around the world!
https://www.instagram.com/giglee_magazine/?hl=en