The Parisian Charm: Eiffel Tower and its Astonishing Details
The Eiffel Tower has so much of history and stories to share, they are all hidden in its details
*This a follow up article to Parisian Charm: Eiffel Tower though it can be read as a stand alone too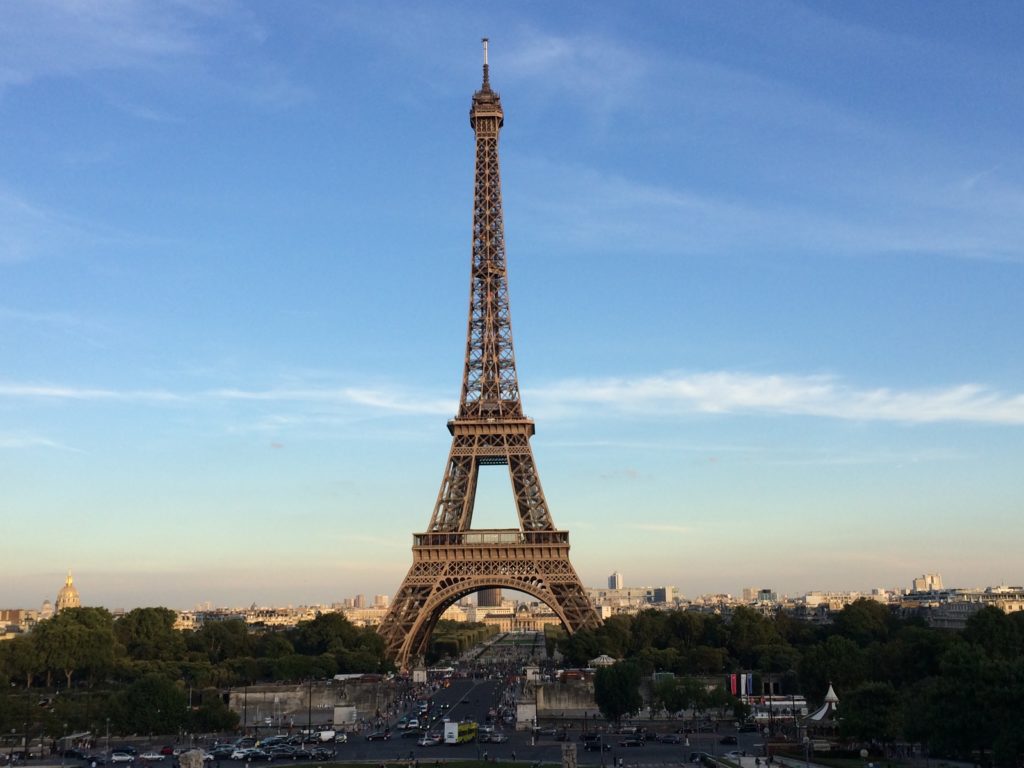 The Parisian Charm is hard to miss especially atop the Eiffel Tower. The city of Paris spreads beneath your feet. The hustle bustle is not to be heard, the delicious smells of crepes and baguettes seem far away, the top of the Arc de Triomphe peeks at you amidst houses. It is indeed a spectacular view.
However we have seen such incredible aerial views- from the airplane when the skies are clear or perhaps from a mountaineering trek this view is not that jaw dropping. However almost 128 years ago, no one had seen the world from such heights. The idea of a nice flight alongside the birds was only via a hot air ballon. Such frivolous pleasure rides were exclusively for the rich. The spectacle that was the Eiffel Tower could almost lay the entire world underneath your two feet for a few euros! That was fascinating for most.
The story of the Eiffel Tower is overwhelming, awe-inspiring and mind boggling.
Where It All Started
It all starts back to 1889 when the Universal Exhibition was to be set up in the city of lights and amour- Paris. It marked 100 years since the French Revolution.
To mark this event, they announced a new competition to 'study the possibility of erecting an iron tower on the Champ-de-Mars with a square base, 125 metres across and 300 metres tall.'
At that time, entrepreneur Gustave Eiffel had a struggling business, according to some reports. He was desperate to win this competition. It would be the perfect marketing strategy for his firm. He made two of his engineers Maurice Koechlin and Emile Nouguier work. The two men put their heads together and thought of a structure that would all come together on the top some 1000 feet in the air. This was much taller than the competition had asked for. Their model however was very crude, an engineer's perfection but lacking an architect's hand.
Eiffel was quick to reach out to Stephen Sauvestre, an architect. Sauvestre worked further on the design. He thought about 4 iron pillar like structures arching up to meet at the top in the centre. It had 6 floors in all.
Luckily for Eiffel, his firm's design was chosen amongst another 107 entries! Luck was on his side.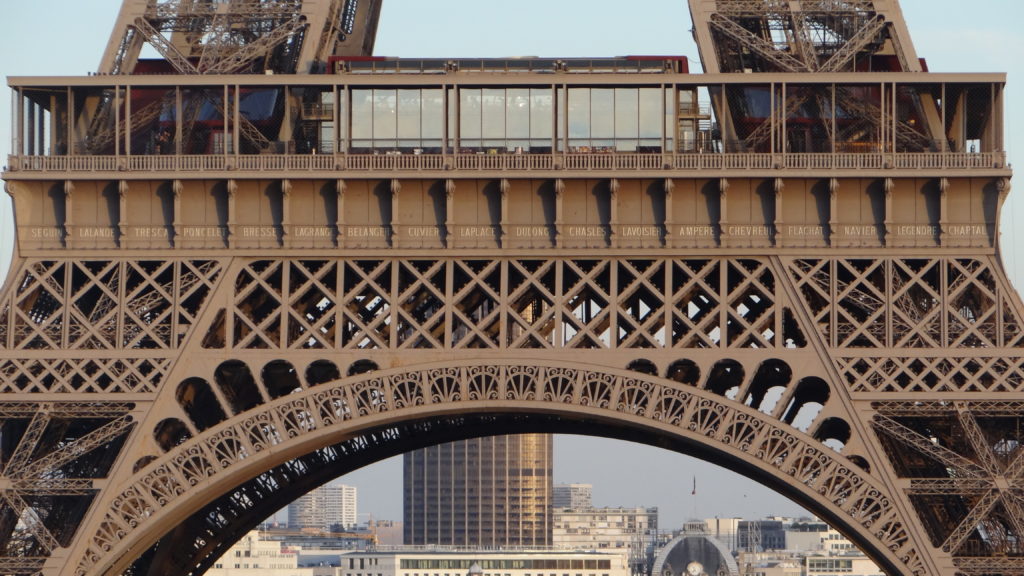 Constructing the Floors 
Construction started on 28th January 1887. They started digging up the area. It took them 5 months to lay the foundation. Now here is something interesting you should know about.
The Eiffel Tower stands on the banks of the river Seine. Thus, one side of this iron structure is almost in the water. To fight this problem, the workers created watertight metal caissons and injected compressed air. This allowed them to work under water.
The first floor of the tower was completed on 1st April,1888. The pace of construction did not slow down. They were on a tight schedule. The second followed after 5 months and the third was put in place on 31st March 1889. This would mean that the entire humongous Eiffel Tower was completed in 2 years, 2 months and 5 days! That is an extraordinary feat!
#Didyouknow it took them 2 years, 2 months and 5 days to complete the Eiffel Tower? www.giglee.in/the-parisian-charm-eiffel-tower-part-2
Click To Tweet
What would be more overwhelming are the numbers and the precision of the Eiffel company.
All parts of the Eiffel Tower were constructed off sight at Gustave Eiffel's workshop in Levallois-Perret on the outskirts of the city. They were then transported to the sight where more workers assembled the pieces together. Another interesting fact is that even though the structure looks symmetrical, each and every part is different. There are around 18,000 of these precise unique parts that constitute the Eiffel Tower!
These parts during assembly were placed together using nuts and bolts. But this was temporary. The construction firm had made thermally assembled rivets. These rivets were more stronger and had a tighter fit.
Despite their tight fit, rivets were a problem. To fit a single rivet, they needed 4 men to fit it in place. One would heat it up, the other would hold it in place, the third would shape its head and the fourth would beat it with a sledgehammer. This was no simple task since there were 2,500,000 rivets to fix! But only a third of these rivets were affixed on sight, thank goodness. Fancy swinging 300 feet above ground fixing a rivet in place! I wonder what happened if one slipped from your fingers!?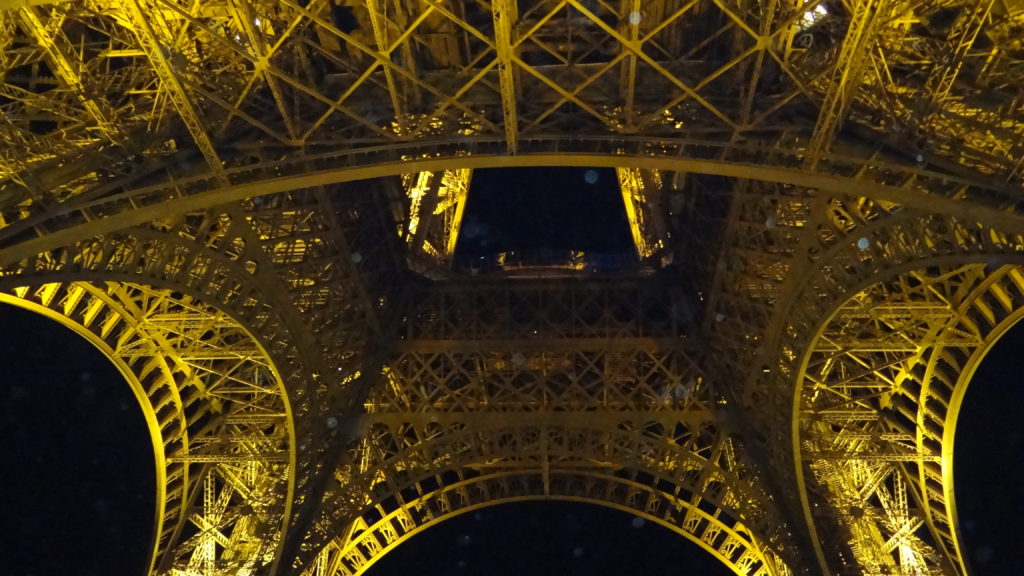 I Hate It!
This humongous piece of iron was enigmatic to Parisians. It was shrouded in scaffolding and had steam cranes attached to it. 'Sand boxes' and hydraulic jacks were also working, fixing and hauling materials. Enough to say the sight was not pretty, especially to the beauty obsessed Parisians.
Some writers, poets, artists detested this construction sight. So much so that they even filed a Petition against it. They were chastised saying that it was a matter of only 20 years, then the tower would be dismantled and gone for good!
Finally the 1889 Exposition Universelle was here. The Eiffel Tower was opened and oh lord oh lord, visitors absolutely adored it. They felt one with the sky. They had never seen a city like this before.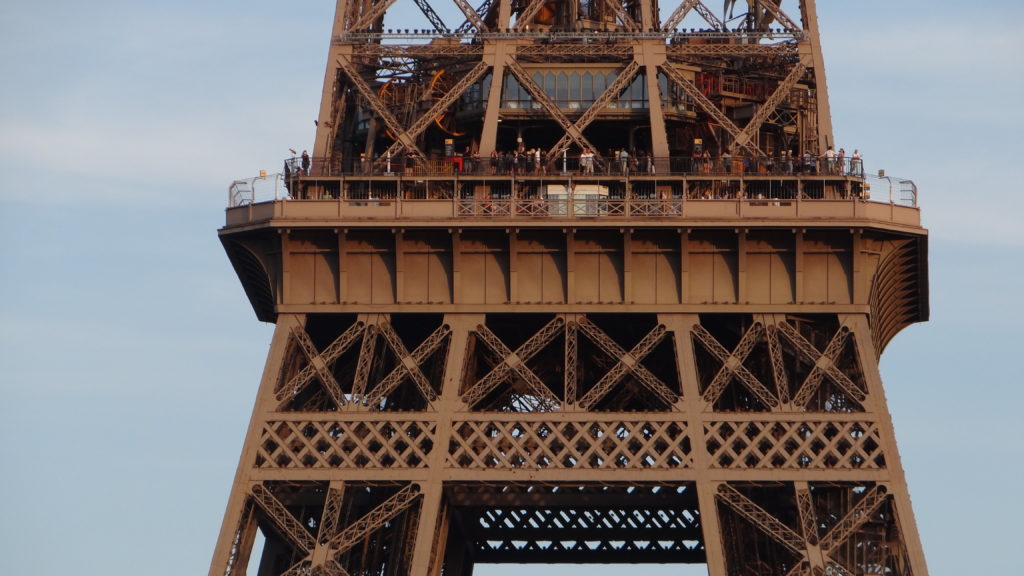 It happened so fast, people from all over the world came to see this Eiffel Tower. The tower saw up to 12,000 visitors a day! The lifts that took visitors to the top hadn't opened yet in its first week. Never mind that people said, 30,000 of them climbed 1,710 steps in its first week! At the end of the Exhibition a whooping 1,953,122 had come to admire the view from the top.
#Didyouknow In its first year itself about 1.9 million people visited the Eiffel Tower and about 30,000 climbed up 1710 steps in its first week! www.giglee.in/the-parisian-charm-eiffel-tower-part-2
Click To Tweet
It was like a slap in the face to all those who had opposed its construction in the first place. Amongst them, Guy de Maupassant stood his ground. He believed that the scene of this beautiful city of Paris was tainted by the Iron Beast. He abhorred it so much, he spent most of his time inside the tower, the only place he couldn't see it in the Parisian landscape!
But I Absolutely Love It!
A week after opening, the lifts began operating. Contrary to belief, it wasn't an American company who operated the 5 hydraulic lifts. This American company, Otis was incharge of one set, the other was managed by Eiffel's company. One set of these original carriages are still in use. Most fascinatingly, according to the Eiffel Tower's official website, all of these lifts can still be used but for the security measures. In today's strict security checklists and environmental guidelines, they had to do away with the old ones.
After about 7 million visitors daily, how many journeys do these lifts make in all? It seems their annual journey is approximately 2 and half times around the earth ie.103,000 kms! And you must know, these lifts are special, they don't move vertically or horizontally but diagonally.
#Didyouknow Annually the lifts of the Eiffel Tower travel 2 and a half times around the world i.e.. 103,000kms! www.giglee.in/the-parisian-charm-eiffel-tower-part-2
Click To Tweet
The Tower Changes Its Colours
That brings us to the next spiffing thing about the Eiffel Tower: The Parisian Charm that it is. Just like the changing fashions in the city, this iron beauty is not far behind. It has changed its colour all through its 128 year history.
It was a Venetian Red during construction then it became reddish-brown, the first time it opened its doors to visitors. Four years later in 1892 it was ochre brown.
Then they struck up an idea- the painters would use a darker shade below and lighter as they go higher. This would make it look evenly painted. This time they applied coats over the years 5 times in Yellow. And then it was Yellow-brown and then brownish-red. Finally enough was enough, how could you sell souvenirs of this Iron beauty if the tower never maintained a consistent shade?
Luckily for us and them, the final shade was fixed to be a special 'Eiffel Tower Brown' which it is even today.
Painting the Eiffel Tower
What is overwhelming is the effort it takes to make the tower look nice and shiny. Some major numbers up ahead-
They paint the tower after every 7 years ever since its construction. This prevents the iron from rusting. Today this job is done by 25 painters who take 18 months to complete depending upon weather conditions.
Why is it so difficult? These painters have to be inconspicuous, hidden from visitors since they can't afford to shut the tower down for 18 months. They cannot use painting spray guns, they have to paint using paintbrushes! Every single millimetre of the 250,000m2 must be throughly painted by hand otherwise the tower would crumble. So much responsibility on their shoulders not to mention they have to do this dangling high up on a rope. The painters are specifically chosen and tested for any signs of vertigo or the fear of heights. Amongst them they use 60 tonnes of paint and 1,500 paint brushes…..
#Didyouknow 25 painters paint every 250,000m2 of area of the Eiffel Tower by hand using paintbrushes! They use 1,500 paintbrushes and 60 tonnes of paint!! www.giglee.in/the-parisian-charm-eiffel-tower-part-2
Click To Tweet
It's Going Nowhere After 20 Years
Big numbers they are. Not to mention that this tower was to be dismantled after 20 years.
Gustave Eiffel didn't want his creation to meet such an end. From the day it opened he went about making some changes. He set up a laboratory, did some experiments and tagged other scientists along. Here's a fun fact- there are names of 72 scientists listed on the borders of all the four sides of the tower.
Unlike what Eiffel wanted, his lease of the tower ran out, what his laboratory couldn't do, the antenna on the top of the tower did. During the World War, this tall structure was the best hub to acquire telegraphic wires. It was also a radio station. It was in here during the battle of Marne in 1914, the French caught wind that the German General was halting his attack due to some problems. The French took the Germans by surprise by launching the attack instead and won. However the towers most infamous achievement came when it helped catch German spies, most famous of them all- Mata Hari.
It was also during the second World War that Hitler instructed his men to blow up this blasted tower. When he came to Paris, someone had cut the ropes of the lifts, halting his ascent up to the top to hang the Nazi Swastika. Furious because of this, Hitler wanted the tower gone.
I have also heard how the bombs and gun powders were placed but when it came to do this act, Hitler's officer froze. Soon France was liberated, the bombs dismantled and the tower standing there for generations to come.
The history of the Eiffel Tower doesn't end here nor is it just this much. There are so many small anecdotes and did you knows that you'll find on the internet. Do you know any more facts I haven't mentioned in here? Comment below to share with us all.
Till next Friday, share 'The Parisian Charm: Eiffel Tower and its Astonishing Details' blog post on Social Media too!
Check out The Parisian Charm: The Eiffel Tower and Its Astonishing Details www.giglee.in/the-parisian-charm-eiffel-tower-part-2
Click To Tweet
You can also get Saturday updates of the latest blog via email. Just enter your email and name here. I promise no spamming:)