Spreading Light In the Dark: How Florence Nightingale Helped India
Florence Nightingale never set foot in the Indian subcontinent but had a fevered desire to help those in need
"It would be a noble beginning of a new order of things to use hygiene as the handmaid of civilisation"
Human health and medicine has been a part and parcel of life ever since the first humans walked this earth. Over a span of thousands of years, our knowledge about the human body and the successful treatment of diseases has grown exponentially.
What would be fatal not a 100 years ago, is but a mild hindrance in today's times.
The field of Medicine with its doctors whom we set on a high pedestal, are truly god sent saviours. Their tireless efforts to bring health and hope to thousands of ailing patients is a noble task.
But just think a moment: are doctors the only saviours? 
Upto the last century, medical practises weren't as simple, quick and pain free as they are today. In plenty of cases, patients would die of pain or infection rather than the actual disease.
It was with horror that the British government saw its troops dying whilst in hospital in Turkey during the Crimean War (1853-1856). The Minister of War in Britain called upon Florence Nightingale to oversee the new programme of introducing female nurses in a hospital.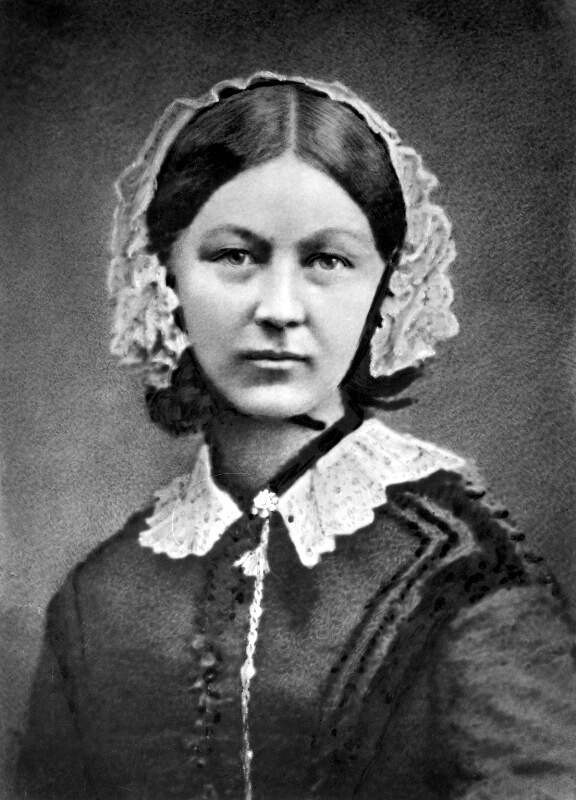 Miss Nightingale was quick to pick 38 of her trusted fellow nurses and set sale within two weeks. A woman Nurse in the Victorian era travelling on her own with a couple of other women was revolutionary in itself.
She made it to the hospital in Scutari, Turkey and was appalled at what her eyes could see.
The situation in Turkey wasn't what you'd call a hospital today but a sewer.
The hospital was built on a cesspit. The stench was proof enough. The injured soldiers were laying in a pile of their own filth.
A child could point out how wrong this is but back then in the 19th century, such common principles of hygiene weren't associated with good health.
Florence Nightingale, a stubborn headstrong woman couldn't sit with this. She took matters in her own hands and a notepad to plan.
Within a short span, she had reformed this sewer into a proper hospital.
A sanitation system was installed. A proper laundry service to clean bandages, cloths and patients' clothes was introduced. The hospital wings were made airy with proper sunlight and ventilation. She also stressed on a healthy food diet to be given to patients.
Miss Nightingale created a room where twenty patients could be tended to at once. This system was called 'Nightingale Wards'.
Every waking moment was spent tending or planning for the patients' betterment. She had immersed herself into a profession that was her 'true calling by God', as she so often said.
After sundown, Miss Nightingale, would light a lamp and go to each recovery bed tending to patients.
So touched by her kindness and dedication, she was called the 'Lady with the Lamp'.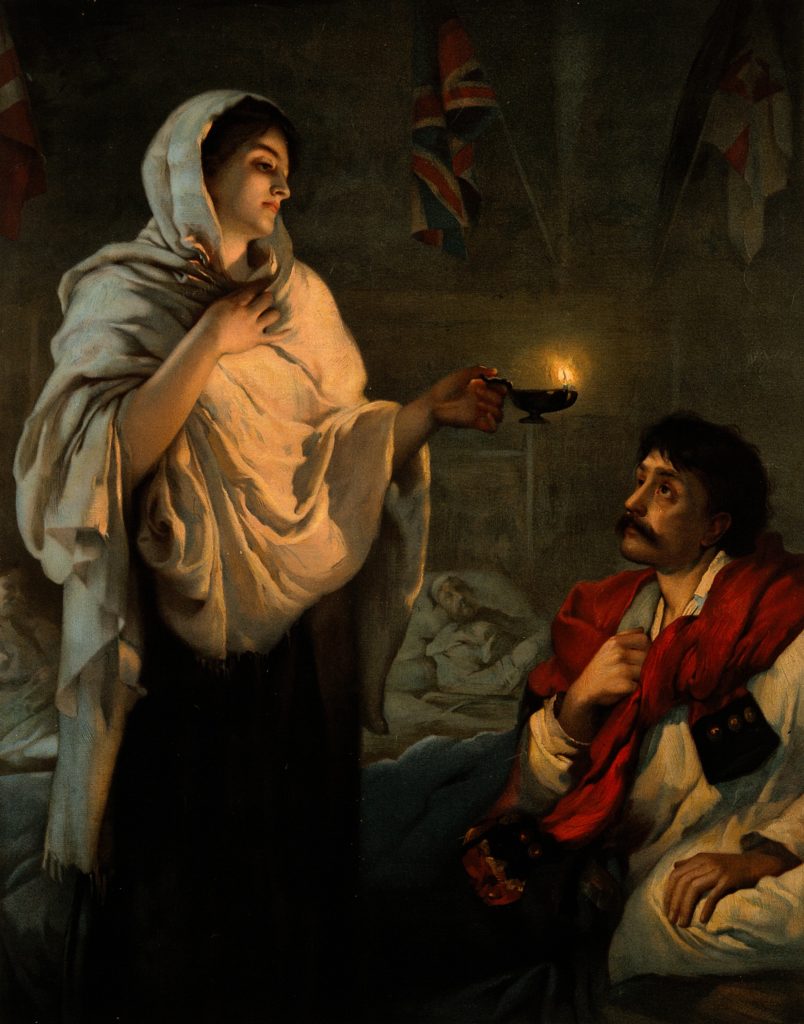 Soon, the mortality ratio in such hospitals reduced and the soldiers recovered.
It was time for Miss Nightingale to return back home to London.
When she set her foot in Britain, Florence Nightingale would never have guessed what awaited her. She was given a hero's welcome home. She had after all saved the life of men who protected Britain's borders. She was a true hero.
Some people would have stopped here but Miss Nightingale was far from done. A woman in her early thirties, in 1857, she surely read about the famous 'Indian Mutiny' as the British called it and the 'First War of Independence' as Indians know it to be.
This subcontinent wide protest had begun due to the shell of a bullet which had to be bitten of before firing. This shell was made up of animal fat, which hurt the religious sentiments of the Hindus and Muslims.
Reading about the disastrous aftermath of the 1857 Revolt, Florence Nightingale dabbled into the abhorrent sanitation situation in the Jewel of the British Raj.
Post 1857, the East India Company which ruled India had been dissolved and the India Office under the British Crown had taken over.
The troops however remained in just as horrid conditions as ever. But in 1858, no one knew the extent to which the soldiers suffered.
A commission was set up by the government to gather this data. Miss Nightingale however was more interested in Indian sanitation or lack thereof than the committee.
—————————–
Think 'How Florence Nightingale Helped India' is interesting?
You might like to read about the Bombay Blood Group
—————————-
Unfortunately this young 'Lady With the Lamp' had fallen sick. Travelling to India was not an option.
The transfer of documents from the East India Company to the India Office had resulted in many misplaced files. There was only one way to gather the information needed.
Miss Nightingale made enquires instead via interviews. She drafted a 'Circular for Enquiry' for every military station in India. The suffering troops were more than happy to answer and flooded her with responses.
The Enquiry into the mortality, the soldier's age, the duration of service, accommodation, hospital facility was an eye opener.
Her research about sanitation in India told her that conditions were as bad as they had been in Turkey if not worse.
The Troops had to work from 8am to 5 pm in cramped barracks with no shade in the hot weather. Their food was not nutritious and their uniform unclean. The average death rate for British Soldiers serving in India was sixty-nine out of every thousand dying due to these harsh conditions.
What was more shocking was that the Indian soldiers suffered worse atrocities than their counterparts whose conditions seemed comparably luxurious.
Miss Nightingale produced her first report on India however unsolicited it was.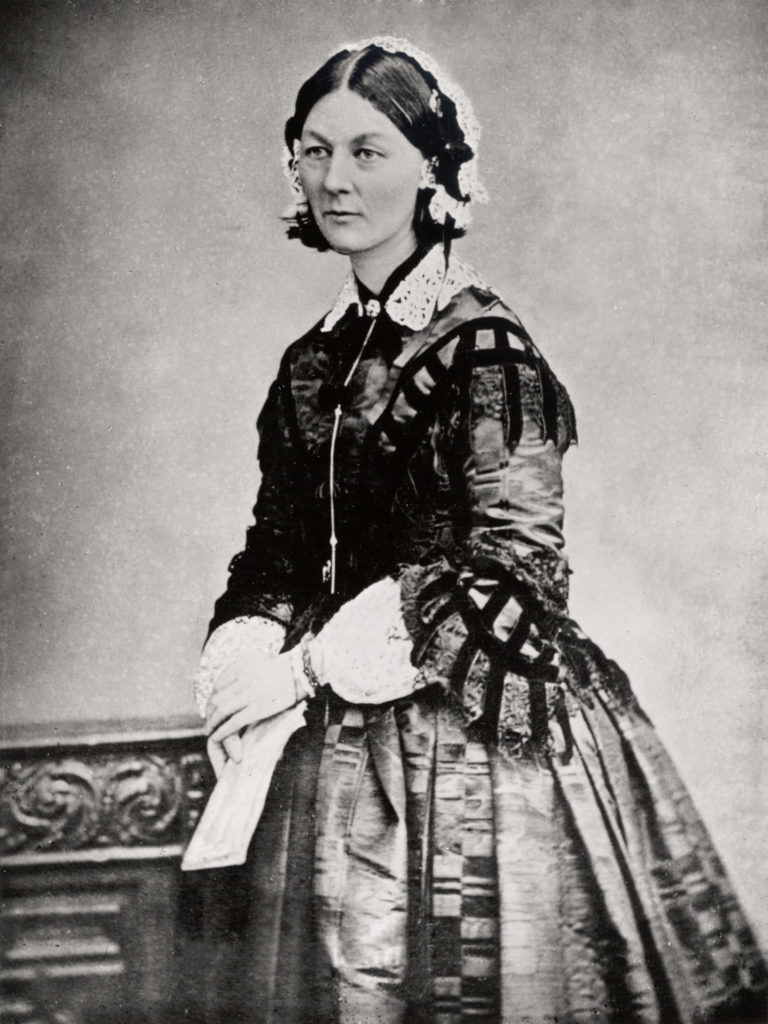 By October 1861 she had drafted her 'Remarks' and the following year published her 'observations' which she privately printed and sent a copy to Queen Victoria, the Cabinet Ministers and to the members of the India Council.
Her report sent a tremor across the entire British colonialists' happy facade.
She had reported that the British soldiers had no exercise or forms of recreation. They were made to work in appalling conditions. The Indian populace inhabited the areas near the barracks and lived in an unhygienic environment.
The only solution to reduce the soldiers' problems were to bring about a change in the Indian population as a whole.
Her report was rejected in Britain itself. It never made it to India. The statistics were 'wrong' and the true picture blown out of size.
The recent take over by India Office had put a dent into finances. Restructuring the sanitation of an entire subcontinent was an impossible task.
For the sake of it, the officials released a shorter version of her report which originally consisted of two huge volumes and 2028 printed pages. This short version was far from the crux of the original one. This version was presented in both Houses of Parliament and shown to the public.
The original report was kept under wraps.
—————————–
Think 'How Florence Nightingale Helped India' is interesting?
You might like to read about the scientist to saved soldiers using the X-Ray- Marie Curie
—————————-
All this tomfoolery by the officials served only one purpose: To maintain the rosy picture of British India which was presented to the ignorant British citizens. According to the British Citizens, the colonisaliats were helping the Indians lead 'civilised' lives. The reality was far from this.
Florence Nightingale had put a lot of effort and she wasn't going to accept a 'no'.
She set out to write a report again, this time with the help of a friend who dabbled in politics.
This report wasn't just statistical but a strategy to act upon. She dispatched her new report to India with only one directive: act on it.
Her strategy was to create a Sanitation Commission in each presidency with two Indian representatives.
The India Office refused to follow her new report stating that it was out of date and incorrect yet again.
Florence Nightingale had never been to India. She had tried really hard to find her way into India. But her health never allowed her to. She was almost always confined to her bed. And yet with her second rejection behind her, Miss Nightingale persisted to improve sanitary conditions in a land far from the confines of her home.
Her third attempt was more forceful. She picked out influential people she knew and convinced them of her ideas. She met with the newly appointed Viceroy to India on 4th December 1863. She convinced Sir John Lawrence, the new Viceroy, to set up Sanitation Commissions across Indian presidencies.
After this she collaborated with Dr Sutherland, Dr Farr and Sir Robert Rawlinson and wrote up 'Suggestions in regard to Sanitary Works required for the Improvement of Indian Stations'. This new report talked about hospitals, military barracks, sanitation, water supply and basic hygiene.
This report she printed at her own expense.
In India Commander-in-Chief, Sir Hugh Rose supported her in her tireless work. He set up libraries, parks, savings banks and put a harsh restriction on the consumption of alcohol.
Miss Nightingale's 'friends' at high places in the Indian government didn't serve her long. The high positions in the India Office weren't very stable. Authority switched hands too often to keep up. The tide would move in and out of her favour.
Florence Nightingale's work hadn't reached ever nook and cranny of India but it had definitely reached Madras. The Governor of Madras, Lord Napier, was a friend who introduced sanitation and infrastructure in this city. Madras was the third Indian city to have proper sanitation after Bombay.
Her next move was to design proper barracks for the militia. However she was specific that these barracks weren't supposed to be uniform across the country. India, she knew, was diverse even with its weather.
Miss Nightingale simply chalked up ground rules for the Barracks.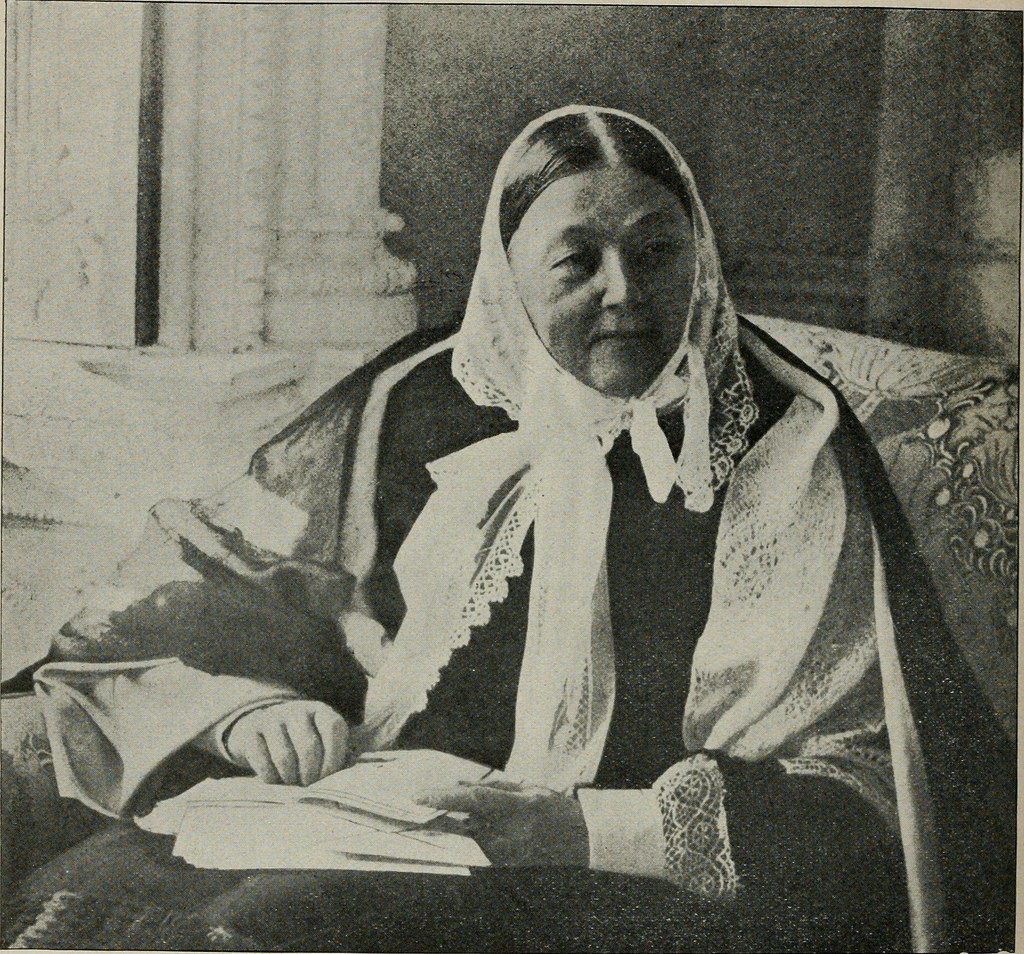 Yet again, these rules weren't followed. The wrong implementation created a horrendous side effect and spread deadly diseases instead. Cholera broke out in the new barracks at Allahabad, Lucknow, Morar and Jullundur.
By this time, Florence Nightingale had come to realise that the happy picture of British India which was reported in Britain was far from reality. She knew now that the British officials didn't care about the Indians but only the money the land had to give.
At 71, Florence Nightingale did her final magic for India. She realised that the new Bombay Sanitation Act was harmful rather than helpful. It demanded every person to pay tax despite the majority of Indian population being poor. This tax rendered them helpless.
Miss Nightingale pitched in and created a new taxation system. And as was customary, the government refused.
Over the course of her life till her last breath on 13th August, 1910 aged 90, Miss Florence Nightingale had served India for 40 years living 3000 miles away. Her dream of travelling to India never came true but her thoughts and strategies always included this diverse nation.
This young headstrong girl born in a wealthy family in Florence, Italy on May 12,1820 had no reason to care for the less privileged people in society.
When she was meant to make a 'good match' and marry into more wealth and live a life of abundance, she chose to tend to the wounded.
During her stay in Turkey, she contracted the bacterial infection known as brucellosis which restricted her to a bed most of her long life.
Yet Miss Florence Nightingale gave the Nursing profession its true worth, moulding it into a respectable occupation. Not only is Florence Nightingale regarded as the Pioneer of Modern Nursing but also a statistician.
To share her ideas and calculations on the benefits of nursing, Miss Nightingale shed light on the pie diagram earning her a seat in the Royal Statistical Society. The first woman to be a member at this society.
The founder's of International Red Cross attribute Florence Nightingale as their main inspiration. Her legacy lives on with the awardees of Florence Nightingale Medal who are nurses acknowledged for their service in times of need.
At the end of this rather lengthy article I would say that despite being rejected several times, she didn't let idiotic bureaucracy stop her. She persisted to change the lives of people she would never met. It is truly overwhelming how much good an individual can do, isn't?
Think 'How Florence Nightingale Helped India' is interesting? Share it with your friends on social media too!