Pioneering Mothers of Indian Cinema
India's first female actress, Kamlabai Kamat revolutionised Indian Cinema at 15
Dadasaheb Phalke is well known as the father of Indian Cinema. He learnt his art form London and published India's first silent film titled Raja Harishchandra. As of 2014, Bollywood grosses upto ₹3,500 crore whilst back then, Phalke paid a waiter's salary of ₹10 or ₹15 to his lead character.
Raja Harishchandra was an immediate hit. Although Dadasaheb Phalke had gone through a lot of efforts to find a female lead, he had to finally cast Salunke, a man, as a female. Subsequently, in this film many a man depicted females since the society barred the fairer sex from the silver screen.
In 1913, a lesser known film titled Mohini Bhasmasur was released by Phalke. This silent film was outrageous and far too scandalous. Mohini Bhasmasur went against the orthodox society and starred two female actresses- the mother-daughter duo of Durgabai Kamat and Kamlabai Kamat. Funnily these two actresses played the role of Goddess Parvati and Mohini and were yet considered very outlandish.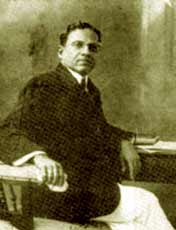 105 years ago, no females wanted to put themselves in front of the camera, not even those who were in dire need of money. Getting in front of the camera was scary. It was like laying your deepest darkest secrets for the world to see.
If you think from an orthodox point of view, looking back all those years, there are quiet many things that don't add up. Firstly, men depicting females should be eye popping, shouldn't it? Instead that was approved by society and females were debarred from the screen. Secondly, since Durgabai and Kamlabai acted in the roles of Goddess and an avatar of Lord Vishu, it wasn't anything to look down upon, was it? In this twisted storyline, let us focus on India's first female actress.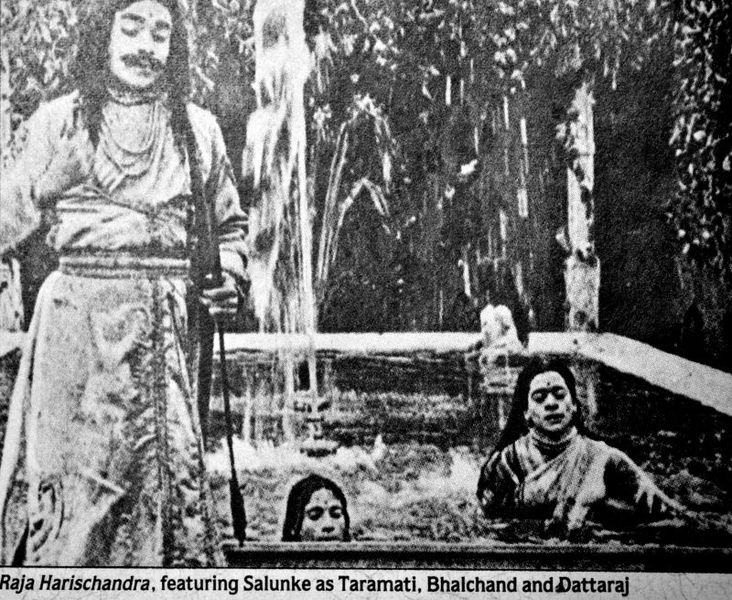 Durgabai's life was tough. She was born in 1879. She married Anand Nanoskar who was a history teacher at JJ  School of Arts, Mumbai. She separated from him in 1903 and had to take care of a daughter all on her own. Durgabai wasn't shy or uneducated for a woman in the early 20th century. She was educated till her 7th standard which is equivalent to the 10th standard in today's terms.
Durgabai's daughter, named Kamlabai, was born in 1900. She was taught by her mother and lived a nomadic life in a theatre company with her mother. When she was 13 years of age, Kamlabai starred in the lead role for Dadasaheb Phalke's film Mohini Bhasmasur. In her lifetime, she starred in about 30 films, her latest being the 1980 film Gehrayee.
Durgabai was a celebrity by 15 although this profession was filled with taboos especially for a woman. A year later, Kamlabai married Raghunathrao Gokhale who played female roles in Kirloskar Natak Company. After the marriage, Kamlabai along with her mother joined Kirloskar Natak Company.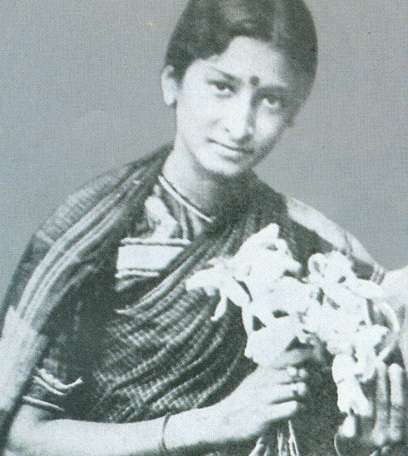 1924 and the hard times were back on the family. Raghunathrao died prematurely leaving behind two young sons and a pregnant wife. Now Kamlabai had to take care of not only her sons but also her mother whilst pregnant with child. It is unclear wether Durgabai acted in any other film apart from Mohini Bhasmasur so it was obvious that she too relied on her daughter.
It was hard to feed 3 young mouths, herself and her mother. Kamlabai continued her acting pursuits and raised her children to be actors as well. This was and is still the family where famous acting legends are born.
—————————–
Explore India's biggest historical exhibit 
—————————–
Their legacy lives on in the lives of their grandchildren Vikram Gokhale, Mohan Gokhale and their great granddaughter Sakhi Gokhale who act in the Marathi film industry.
After about 105 years of women in Bollywood, we have equal if not more actresses in the industry. Yet women in Bollywood still face huge discrimination. There is a yawning pay gap which is estimated to take 170 years to bridge, between a male actor's salary and that of a female actress.
Despite these forlorn facts about our society, we mustn't forget that there has been quiet a lot of progress. Acting for women was worse than selling yourself back then. Yet this mother-daughter duo broke this vicious cycle of thought. Without them, women acting especially in lead roles would have seemed alien to us.
Durgabai and Kamlabai Kamat are a bunch of bold, courageous and inspiring women, aren't they? What do you think about their legacy? Comment below.
Did You Know
Durgabai Kamat lived till the age of 117! She passed away on 17th May, 1997 in Pune, Maharashtra.
—————————–
Share this post to spread the story of these inspirational women.
Also explore India's biggest historic exhibit yet. Subscribe here and get the picture gallery.