Soaring High: Amelia Earhart
Amelia Earhart was in love with aviation and she encouraged women to take up flying as well 
"Please know I am quite aware of the hazards. I want to do it because I want to do it. Women must try to do things as men have tried. When they fail, their failure must be but a challenge to others."

-Amelia Earhart
Till date the disappearance of Amelia Earhart and her navigator Fred Noonan remains a mystery.  Yet her life was much bigger to be shadowed by her tragic end.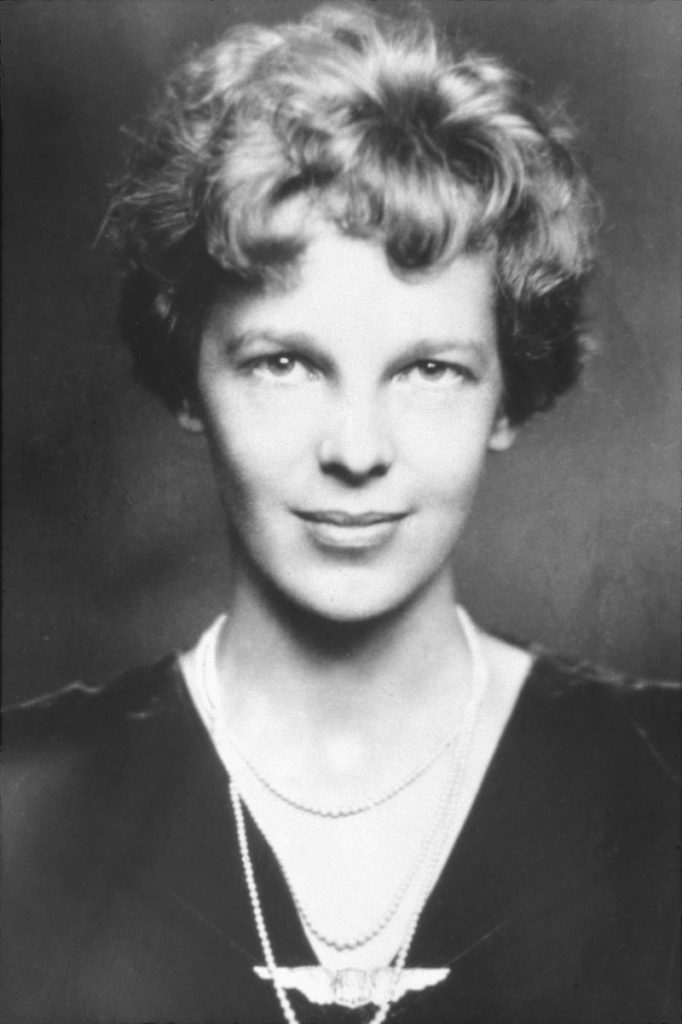 Being Different
Amelia was born in Kansas, USA on 24th July 1897. At that point in time, women held a background role in societal life. They were expected to play with dolls, be docile and agree to whatever was asked of them. Amelia wasn't such a 'lady' but a typical tomboy who liked to play outdoors and shoot rats with a .22 caliber gun.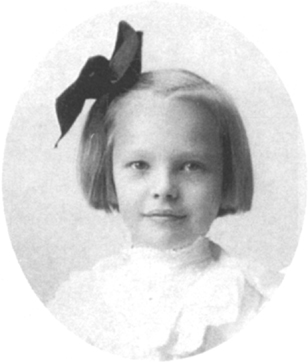 She was known to speak out of turn, eat the last piece of chocolate and have firm views. For a girl at the beginning of the 20th century, Amelia was way ahead of her times. She had an urge to become someone in her life and not just someone's wife.
As a girl she had maintained a scrapbook with newspaper clippings of revolutionary women in the fields of mechanical engineering, law, advertising, production and management.
Falling In Love With Aviation
At 10, Amelia first encountered a plane but was unimpressed by it. She thought it to be a rusty wire and wood thing which dd not look interesting at all. It was not a love at first sight. Only a decade later as Amelia accompanied by a friend stood on an isolated clearing staring up at a stunt plane did the magical moment happen.
The pilot must have spotted the two women and thought of startling them. He dove his red plane down close to the two stunned 20 year olds. Amelia distinctly remembers that she stuck her ground and gazed at the plane in amazement. Something turned inside her and she was hooked.
Soon she got her father to pay $10 for a 10 minutes ride on a plane. Needless to say she was excited. At this point in time, Amelia wasn't sure she wanted to make a career in aviation.
When she sat in the plane and the pilot took off, she looked down and up in the sky that surrounded her. At 300 ft, she knew she had found it- her ultimate passion.
Flying was a costly career. Amelia didn't have enough. She hadn't finished school but had gone off to serve as a nurse in the WW1. She thus began work as a social worker and some other odd jobs like teaching. 6 months in Amelia had saved up $1000 and taken some from her mother who called the amount a 'stake against her better judgement.'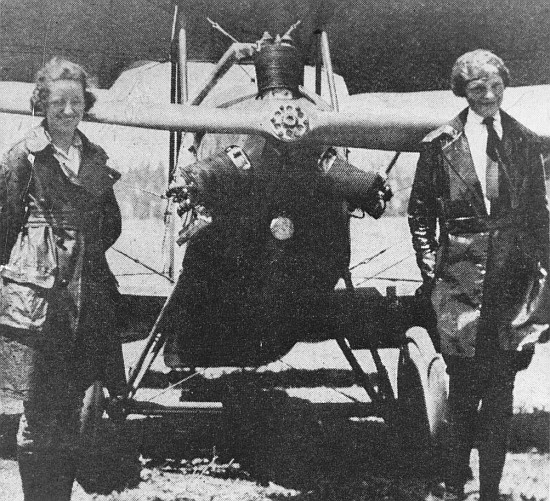 Along with her father, Amelia approached Anita Snook who was a year older than her and asked her "I want to fly. Will you teach me?" Thus her flying lessons began on 3rd January, 1921. 6 months in, on 6th July Amelia was a proud owner of a second hand Kinner Airster plane named 'The Canary.'
Looking back her teacher Anita Snook had second doubts about her student. Had she made a mistake? Amelia wasn't a fast learner. She finally did learn after a year. She got her license and became the 16th women to have a flying license.
Achievements
In October of 1922 Amelia broke her first record. She flew at 14,000ft and broke the women's altitude record.
A few years later in 1928 a call came for her saying it was important. At first Amelia dismissed it as a prank but the speaker was serious. "How would you like to be the first woman to fly the Atlantic?" the voice asked. Of course she would love to!
After an interview in New York she went onboard the plane 'Friendship' but didn't fly the plane. She was a mere passenger. So she became the first woman passenger to fly across the Atlantic. Here was where Amelia might have faced her first professional gender wage gap. For this flight, the pilot and fellow passenger were paid but Amelia was not. They justified it by saying it was the experience that counts.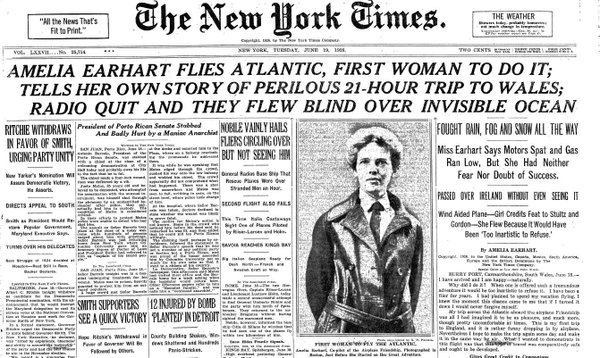 Putting Thoughts To Paper & Propagating Women's Aviation
At this point in time, George Putnam had been introduced to her. He was a publisher. He urged her to write a book on her historic Atlantic flight which had lasted for approximately 21 hours.  Thus on his suggestion, she authored her first book 20 hours and 40 minutes.
To pay her bills, Amelia got employment in the Cosmopolitan Magazine as an Aviator Journalist. She used this platform to promote women aviation. In the 1920s and 1930s women aviation was looked down upon. It was for women who weren't from this planet- abnormal.
Through her articles she would urge mothers to send their daughters for flying lessons. Amelia had a goal to promote women aviators. She would explain that all women irrespective of their height, weight and built could become aviators.
Amelia further wrote a book The Fun Of It which talks about women in aviation and the need to introduce more women to this activity of flying. She argued that most men learnt flying during the war but women didn't get this opportunity.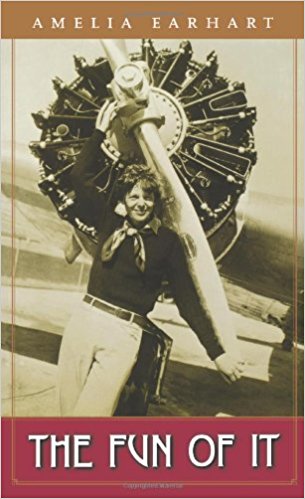 Other Achievements
Amelia was the first to fly between many places. It is only logical since at that time women aviation was an unexplored territory. To name a few of her achievements-
24th-25th August, 1932 she became the first woman to fly from coast to coast
On 1st January, 1935 she flew solo for 2,408-miles across the Pacific between Honolulu and Oakland, US.
Amelia's crowning achievement came when she got the chance to become the first woman to circumvent the world. Her first shot ended in disaster as her plane broke down in March of 1937.
She along with Fred Noonan tried again in June 1937. Fred Noonan allegedly had incorrect maps with him that made navigation difficult. The two still made in two thirds into their missing flying about 22,000 miles. Unfortunately they disappeared whilst flying across the Pacific. Their destination was Howland island but with inaccurate maps, it would have been very difficult to find this island.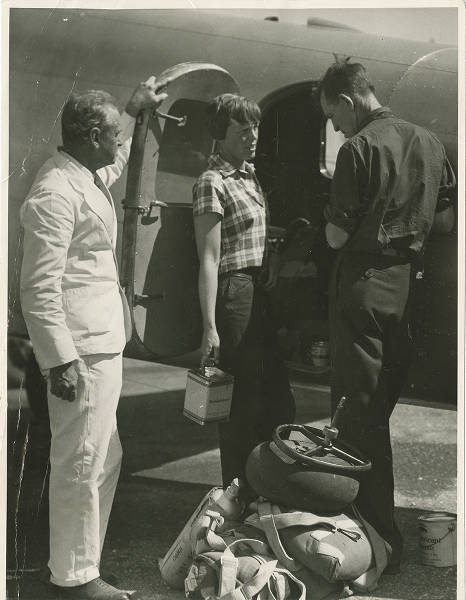 A few hours into the flight, Amelia was in contact with a ship sailing in the Pacific but lost contact later. Her last transmission was- "We are running on line north and south." at 8:55.
After this disappearance which remains one of the world's most mysterious, a $4 million searched ensued for her plane, Amelia and her navigator. But to no avail. Regrettably Amelia was finally declared dead two years later.
Yet her legacy must go beyond her last few hours on the ill-fated flight. She was instrumental in getting women in aviation and used her publicity for it. She was also a firm believer of women's capacity and strength.
Even after marriage, Amelia retained her surname and said that her marriage was of equals. Most importantly she didn't give up her career. If at all, she flourished in her field breaking records and soaring high.
There is so much to take from her eventful life
—————————-
Do you know something more about Amelia Earhart's life and disappearance? Comment below to share your thoughts.
What are your views on her disappearance? Share them below as well. Comment, I'd love to know:)
Share this article with your friends to inspire them!
—————————–
This is a special blog celebrating our 6th woman on the 6th day of Navratri. We'll be sharing the inspirational life stories of 9 women in 9 days so stay tuned.
Read about the other 5 women who inspire us-
—————————-
Picture Curtesy- Google Images