8 Top Hole Victorian Words That'll Make Your Chuckaboo Mind the Grease
Do you ever get bored of using the same monotonous words? Let's take help from our 19th century Victorians who had a very colourful English vocabulary
Shakespeare wasn't the only 'fashionable' 'champion' in literature with an 'elbow' and two 'eyeballs' to invented new words. Although he did add words to the English dictionary that help us call Victorians 'gloomy' and 'hobnobbing' 'gossip'ers, the Victorians themselves designed quite a few startling words that'll bring expressions like amazing, cool and awesome to shame. Stick with me to learn some really 'spiffing' words that'll make you sound 'top-hole' in front of your 'chuckaboo.' 
1. Mind the Grease
Walking in a crowd, you can hear so many 'Excuse mes' that we tend to get bored simply listening to them. I know that we no longer hear an 'excuse me' in Mumbai anymore yet here is a way to turn heads and actually get people to make way for you: just say 'Mind the Grease.' It is basically just you calling yourself a slippery lubricant and slipping through a crowd!
2. Spiffing
When you want to describe a news item or event as extremely splendid please chuck the word 'awesome' and say 'It was spiffing!'
Like Reading this article is absolutely 'spiffing' (Thank You😜)
Spiffing has now almost fallen out of use since it's invention in the 18th century. The popularity of this word began declining in the 19th century but much to my effort, you've now learnt about this almost extinct word! Will you help me revive it?
It is such a lovely word, isn't it? Something about 'spiffing' just brightens up the entire sentence.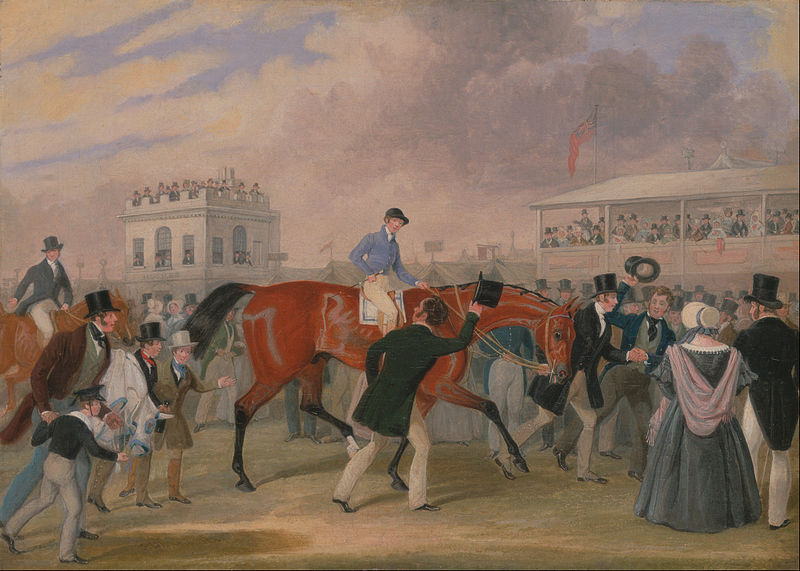 3. Top Hole
Top Hole is another word that makes you say that things are excellent. Next time forget describing things like 'brilliant,' 'wicked,' 'cool' and just say 'top hole.' Top Hole is a way of saying that something is first rated and excellent.
Did you see the new iPhone X? Its top-hole!
4. Pig Ears
Would you like a pint of Pig Ears? Oh no, Pig Ears isn't a juice of actual pig's ears, please mind the punctuation, rather it's something more drinkable. Pig Ears was the Victorians version of demanding for a pint of beer in a pub. Pig Ears is a Cockney Slang word. Cockney Slang is a group of rhyming words that rhyme to the actual word a person wants to say. Other words for beer can be 'never fear,' 'far and near' and 'oh my dear.'
Pig Ears was the most famous Cockney slang for beer in the 1880s. It can be first found in the book Life and Work of the Navvies written by D.W. Barrett's where it says "Now, Jack, I'm goin' to get a tiddley wink of pig ears."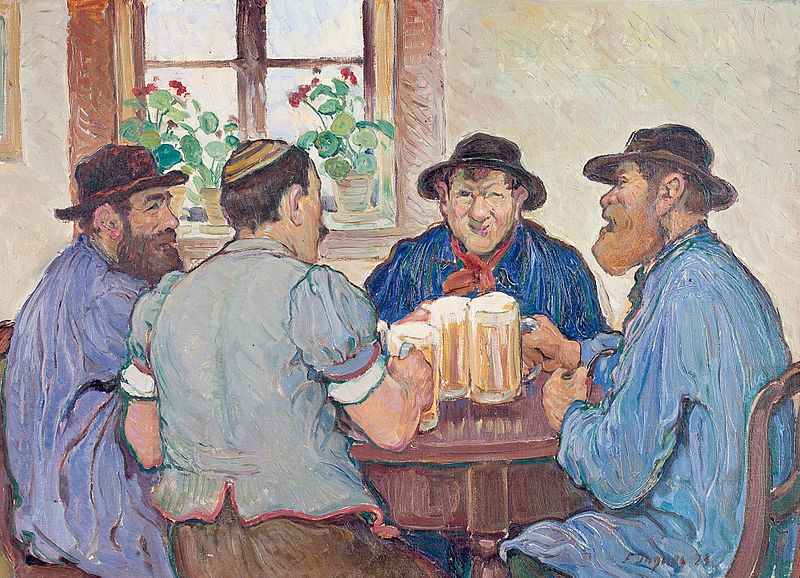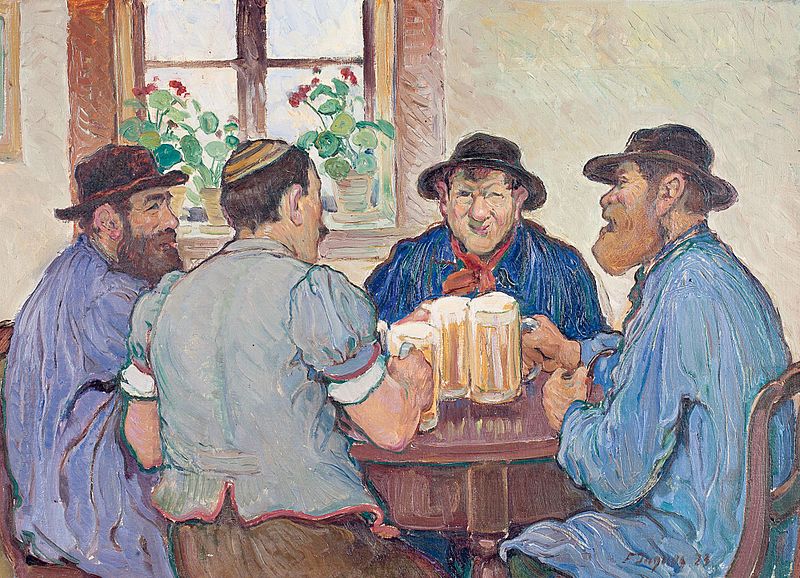 5. Huzzah
Hip, hip…… huzzah! Yes, huzzah is our friend hurrah in disguise. Most Victorians frowned down upon using two rs together amongst other things like women demanding the vote. So even though Shakespeare came out with the term 'huzza' the Victorians liked to say 'Hip, hip Huzzah' while making a toast.
It had started off as 'hip-hip' being an exclamation used in the 17th century. Soon the word 'huzzah' joined in and we got a word for three cheers.
Three Cheers to you for reading 8 Top Hole Victorian Words That'll Make Your Chuckaboo Mind the Grease: 'Hip Hip Huzzah'
6. Oojah-Cum-Spiff
Oojah by itself is used when you want to say that one word but it simply won't flow out of your mouth. It is that thing, yes that thing that you want to say but end up calling it a thing. That thing is oojah, something you can't recollect or diplomatically keep it out of your sentence.
When you add spiff to the oojah you get Oojah-Cum-Spiff. Oojah-Cum-Spiff is when things are a little below top hole and spiffing. They are all right, just fine. Ditch these boring words and say, my studies are coming along oojah-cum-spiff.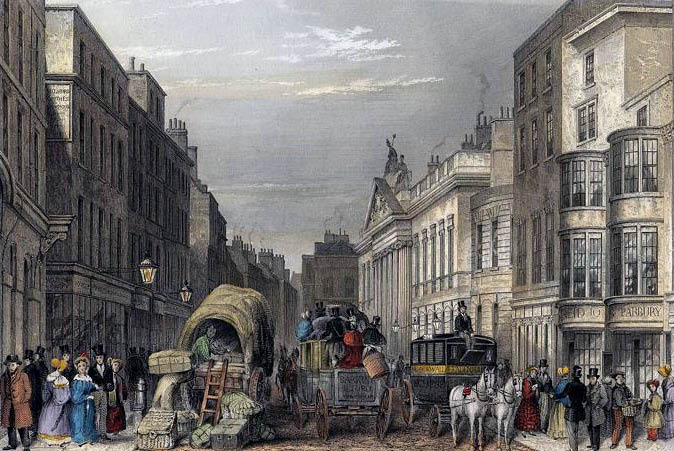 7. Powder Your Nose
Have you excused yourself by saying 'I need to use the washroom?' Well you are being blasphemous speaking of such things in polite society. You need to be cordial and behave like a lady, especially if you were a Victorian. A Victorian person of the gentry would never excuse themselves saying 'I need to use the washroom.' The expression was much funnier and courteous: 'Excuse me (Mind the Grease, haha) I need to Powder My Nose.'
—————————
This lady didn't care what the Victorian Society had to say. She was Emmeline Pankhurst. Read about the suffragettes here.
—————————
8. Chuckaboo
Chuckaboo is a nickname for a close friend. That's all information I got on this word. Do you know something more? Comment below to let me know.
So my Chuckaboo how did you like these spiffing 8 Top Hole Victorian Words That'll Make Your Chuckaboo Mind the Grease? Won't people definitely mind the grease when you stroll down the street in all your Victorian glory the next time?
Three cheers to you- Hip Hip Huzzah
PS- Want to know what the words in the first paragraph mean? Let me tell you, quit wasting time and open your dictionary now! hahaha, they was top-hole:)
What did you think about these words? Comment below to add to the list.
——————–
Share this article with your chuckaboo and make him/her smile.