Votes For Women Through Deeds Not Words
Emmeline Pankhurst was the face of women's suffrage in Britain. She created the 'suffragettes' and was instrumental in getting women the right to vote
"We are here, not because we are law-breakers; we are here in our efforts to become law-makers."

-Emmeline Pankhurst
In the 1860s at Manchester, Britain sat the Goulden family. This family of 12 were eating breakfast. The eldest amongst the 10 siblings, Emmeline was reading out the political supplement of the daily newspaper to her father.
At that point in time, universal suffrage had become a hot political topic. Many women and even a few men were demanding the British government to grant women the right to vote.
In the 19th century, under Queen Victoria, Britain was a superpower. The British Empire had strong holds in their colonies spanning the entire globe. Yet half of Britain's population didn't have a voice, that half were the women.
Suffragist Beginnings
Emmeline on her part was raised in a house where her mother and father campaigned for women's rights. Emmeline was a wise girl, equal to any boy her age. In her later years, she said that although her parents campaigned for universal franchise, she would often hear them say they wished she were born a boy.
At 14, Emmeline attended a public meeting with her mother where the editor of Women's Suffrage Journal, Lydia Becker spoke. Emmeline was a keen reader of the journal and this meeting had a lasting impact on her impressionable mind. She had become a suffragist.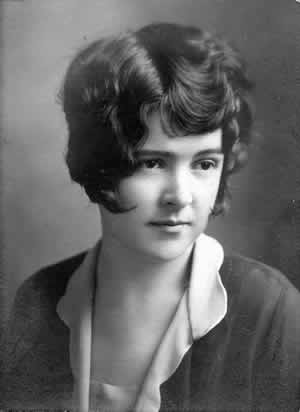 Growing up, Emmeline was sent to Paris in the École Normale de Neuilly, a finishing school. Here the teacher was unorthodox and believed that girls deserved a similar education as their counterparts. The girls at the finishing school were taught embroidery along with commercially useful subjects like chemistry and even book-keeping.
At 19, Emmeline returned home. She had transformed into an intelligent young woman. Emmeline was more convinced than ever that women needed a vote.
Becoming Pankhurst
In 1878, the 20 year old met Dr. Richard Pankhurst. Dr. Pankhurst was a proponent of women's suffrage including the freedom of speech and the freedom to own property. He was a lawyer and had previously drafted a bill that gave married women the entire right to their property and earnings. This bill became the Married Women's Property Act, 1882.
Dr. Pankhurst though was 24 years Emmeline's senior but the two had matched. Their thirst to get women the right to vote built a great partnership.
In the December of 1879, the couple married. Subsequently they had 5 children- Christabel, Sylvia, Adela, Frank and Harry. Of these, Christabel would later join her mother and become a prominent suffragette.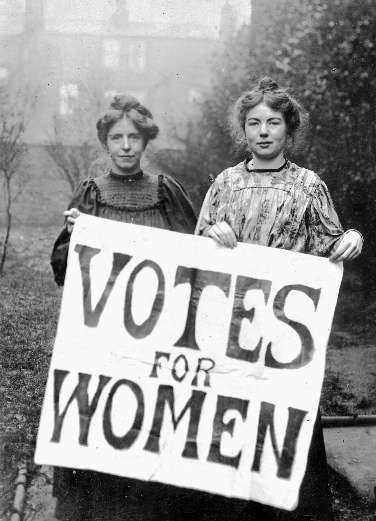 Emmeline and Richard Pankhurst joined the Women's Franchise League. This committee believed that both, married and unmarried women should get the right to franchise. Many other committees focused not on universal suffrage but suffrage for one type of female either married or unmarried.
At this time, the Pankhurst's house was a point for political meetings. Their eldest daughter soon caught the suffragist air and developed strong opinions on women's rights.
In 1898, Dr.Richard Pankhurst died. This came as a shock for Emmeline. She now had to fend for her 4 children. (Her son Frank had died in his childhood) A few years following his death, Emmeline took time to come to terms with her loss. Moreover her family had fallen on hard times with a shortage of money.
Leading The Suffragettes
In 1903, Emmeline returned with vigour. She now had to get women the vote. She formed her own committee- the Women's Social and Political Union (WSPU). The slogan read 'Deeds not Words.' These women literally showed via their deeds that they had enough fight in them.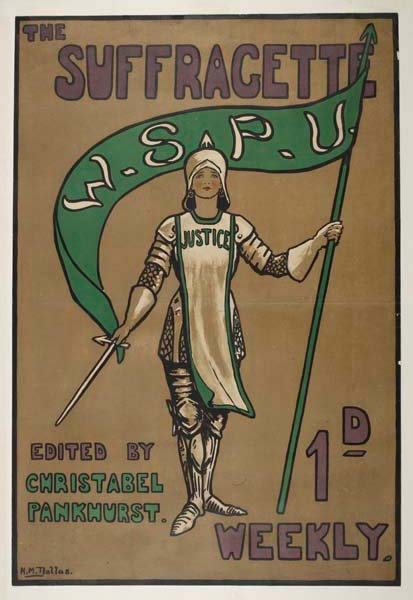 Emmeline Pankhurst soon gathered a large following. These women were extremists often called militants. This entirely created another type of female activitists- the Suffragettes. Whilst the suffragists believed in calm activism, suffragettes were extremists.
Suffragettes refused to correspond with the government using letters and words, they were not afraid to take up arms.
These women, encouraged by Pankhurst herself, broke shop windows and created unrest all while chanting 'Votes For Women.' This extremism was met with criticism, nonetheless it was effective in unifying women.
"If it is right for men to fight for their freedom, and God knows what the human race would be like today if men had not, since time began, fought for their freedom, then it is right for women to fight for their freedom and the freedom of the children they bear."
Emmeline Pankhurst became the most influential woman in Britain.
Three years later in 1906 she was arrested for the first time. This would not be her last.
Suffragettes were growing in number. Many not supported by their family and would be turned out of their house. Yet they persevered. They would chain themselves to gates, throw stones at politician's houses and even set fire.
This got them thrown into prison. Here they would go on hunger strikes and be force fed with a tube down their noses. It was hard and gruesome.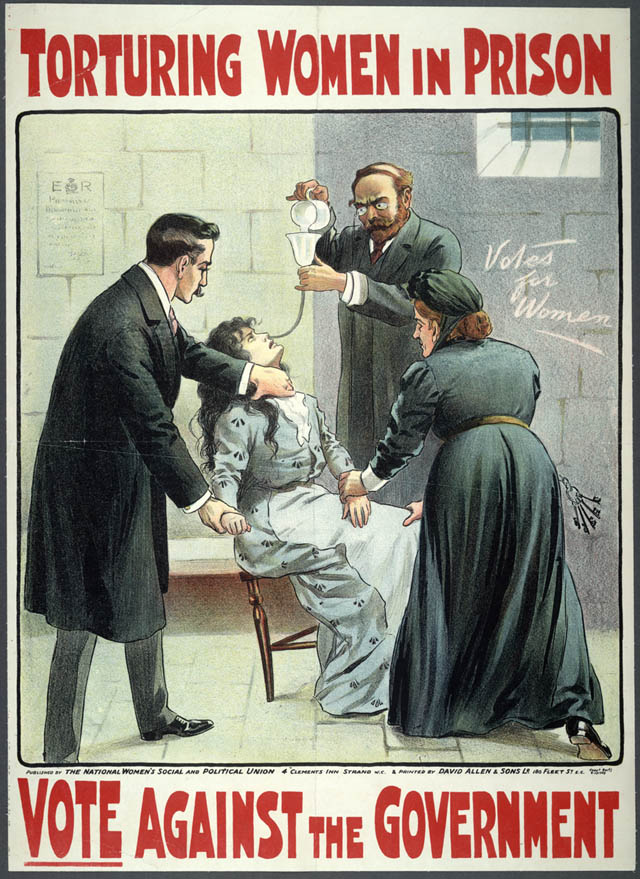 When the doctors deemed force-feeding as harmful the government came up with the 'Cat and Mouse' Act. According to this act, sick prisoners or those on hunger strike would be sent back home to recuperate and when fit, would return to their prison cells. Due to this new rule, Emmeline would be a frequent visitor to the prison cells.
One suffragette, Emily Davison went as far as to sacrifice her life to draw attention to their cause. She jumped in front of the King's racing horse.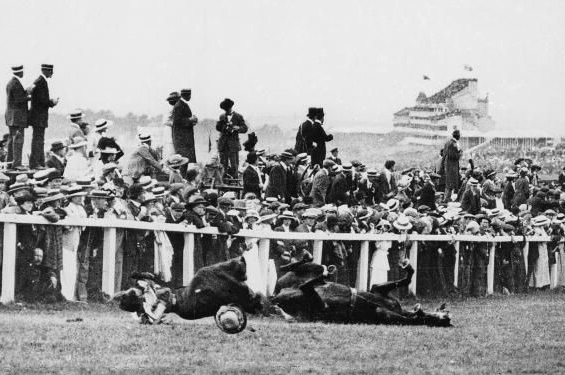 In 1910 and 1911, the Conciliation Bills which included the women's suffrage were pending parliament approval. The WSPU were positive that they would be approved but they failed to advance. This increased their strive for the cause.
The suffragettes, on a recommendation of Emmeline, abandoned their activities during the First World War. Instead they took up jobs and supported the economy proving their capabilities.
Finally in 1918, women above the age of 30 who fulfilled certain criteria got the right to vote.
Ten years later, Emmeline died aged 69 on 14th June.
A couple of weeks later on 2nd July, Britain rejoiced as all women above the age of 21 got the right to vote, just like their male counterparts.
Universal Suffrage had been achieved.
Emmeline and her fellow suffragette's efforts had borne fruit.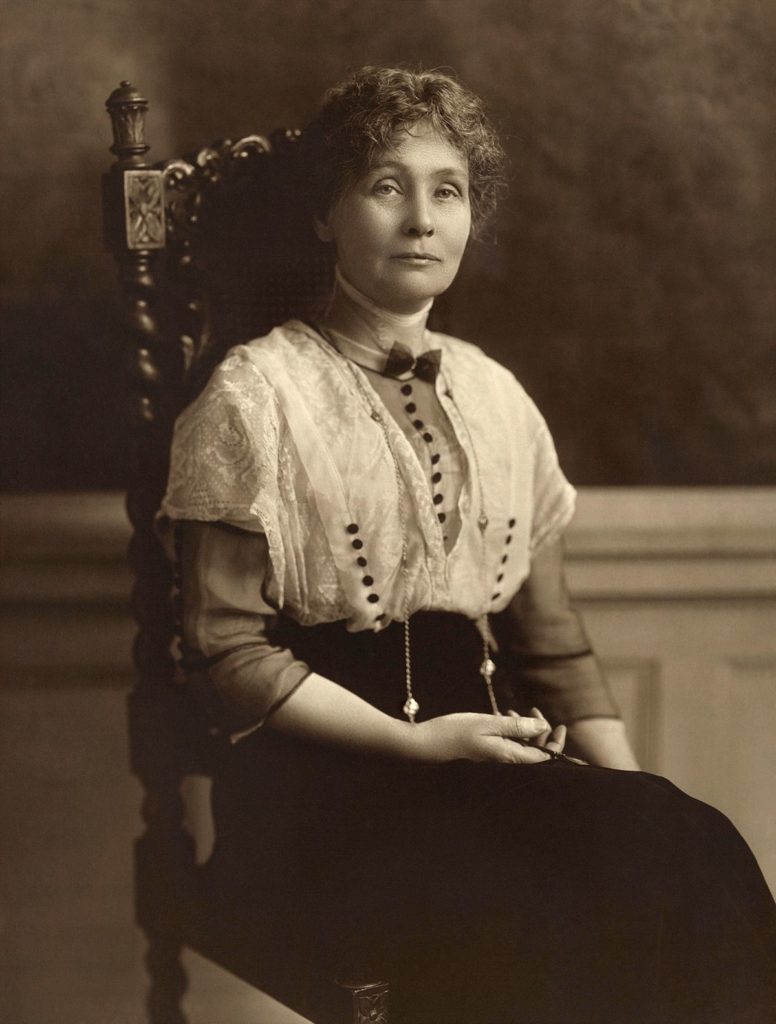 ——> Do watch the movie 'The Suffragettes" where Meryl Streep stars as Emmeline Pankhurst. It is an amazing movie where the actual struggles of the suffragettes are shown
————————-
Do you know something more about Emmeline Pankhurst? Comment below to let us know.
Have you watched the "The Suffragettes" movie? If so what do you think about it? Share your thoughts, comment below. I'd like to know because I personally liked it:)
Share this article with your friends to inspire them as well!
————————-
This is a special blog celebrating our 8th woman on the 8th day of Navratri. We'll be sharing the inspirational life stories of 9 women in 9 days so stay tuned.
Read about the other 7 women who inspire us-